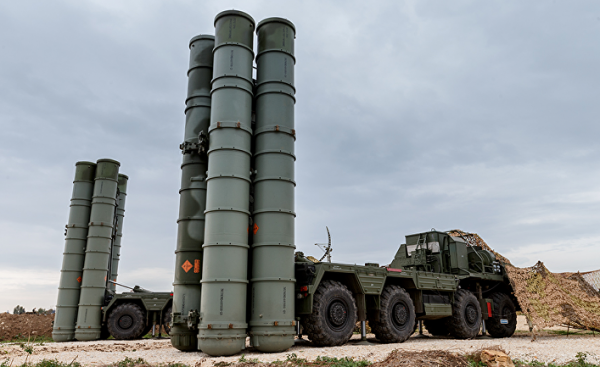 Turkey was very close to sign a contract for the supply of air defense systems by Chinese company CPMIEC. This company was in the "black list" of the US because of ties with North Korea and Iran. But Turkey is not in vain decided to give the tender to China, while among the contenders were the United States and the Netherlands are members of NATO. After all the proposals received from the countries — members of NATO, was very expensive, and in addition, does not imply technology transfer and joint production. That is, they, figuratively speaking, was going to sell the fish at a fabulous price and does not teach a Turkey to fish to maintain its dependence on them.
When Turkey made its choice in favor of China, took her under close observation. Western leaders and NATO has a lot of applications — one is stiffer the other. It was expected that Turkey will break the umbilical cord with Western Union and ignore all other alternatives. NATO officials openly threatened that in case the tender will receive a Chinese company, these weapons will not be integrated into the system of NATO and Turkey will remain alone with its capabilities. Moreover, they "warned" that the participation in the project of Turkish companies such as ASELSAN and HAVELSAN, bad for their relations with Western companies.
Today, Moscow and Tehran, and Damascus has a missile system that can strike at Turkey and, despite this, the NATO Alliance, which was to defend Turkey, used his "umbrella" and even Patriot as a tool of bargaining and pressure on Turkey. In the end, President Erdogan gave the Western bloc one more chance. He agreed to cancel the tender, and this decision just had the G20 summit in Antalya, where I made mental pictures with Obama.
It was assumed that NATO gave Turkey a convincing guarantee.
After just three weeks after that, the pilots detained after the coup attempt of July 15, 2016, he shot down a Russian military aircraft. We were forced to move closer to the U.S. and to stop the resistance, however, lowering our ratio of trades to Russia. In short, the hands of pilot-gulenist we were forced to submit to NATO. Moreover, at that time we did not wait for NATO any help from the military point of view, with the exception of three to five official statements. On the contrary, the EU had used the agreement on refugees impose their own conditions. And the US trained and armed people's protection Units (YPG), giving them almost a thousand trucks loaded with weapons and actually turning the YPG (Kurdish forces involved in the fighting in Syria — approx. ed.) in the regular army.
Now we are negotiating with Russia for s-400, the most modern in the world air defense systems. Using these systems, which are able to use missiles, short, medium and long range, Turkey will be able to launch 72 missiles in any direction. Imagine how and from which countries we will be able to protect these systems with a range of 400 kilometers. Russia is preparing to give a political signal, placing Turkey two ready battery. But it is unclear how will be solved the problem of their integration into the NATO system, and if we do not integrate these systems, this may imply a farewell to NATO.
If everything goes its course, then out of the country, where the United States during the Cuban missile crisis of 1962 placed missiles "Jupiter" against Russia, we will become become the first country of NATO which Russia will supply s-400. In the period when Putin declares 755 expulsion of us diplomats from the Pentagon all the louder protests against Turkey. And the words of the special representative of the trump in the coalition against LIH (banned in Russia as a terrorist organization — approx. ed.) Makhorka (McGurk), which accused Turkey of indirectly supporting elements of "al Qaeda" (banned in Russia as a terrorist organization — approx. ed.) in Idlib, I believe one of the attacks, which in recent years aimed at weakening our resistance to coming on a hot day.
Comments
comments