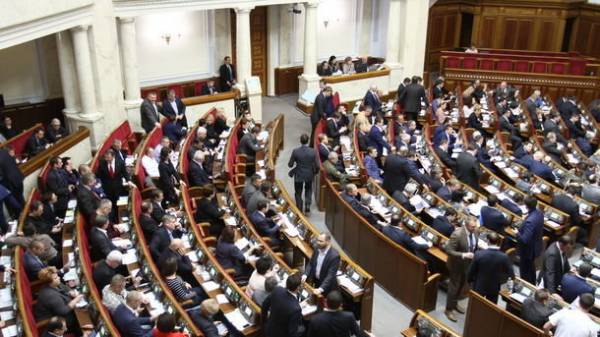 In the Rada registered a bill to abolish parliamentary immunity. Their signatures under the document No. 6773 set 158 deputies, reports LB.UA.
The text of the draft law on making relevant amendments to the Constitution on the Parliament website yet. According to the Constitution of Ukraine, to initiate a change in it may either by the President or by at least 150 deputies.
Read also: Rada removed from Dobkin's parliamentary immunity and consented to detention and arrest
In Parliament already there is a presidential bill (No. 1776) on the abolition of parliamentary immunity, it also provides limitation of immunity of judges.
See also: willow remained with immunity in Parliament is not enough votes
But this bill cannot be submitted for consideration, because there was a legal conflict due to the fact that the question of the immunity of judges was resolved in the course of judicial reform. Accordingly, there is a need for a new bill on amendments to the Constitution in the abolition of parliamentary immunity.
Earlier the President of Ukraine Petro Poroshenko said he was satisfied that the process of removal of inviolability from deputies began to move, as demonstrated this week in the Verkhovna Rada.
Recall, 11 July, the Parliament considered the proposal of the Prosecutor General for five MPs – who "pardoned", and someone less fortunate. Read more here.
Comments
comments