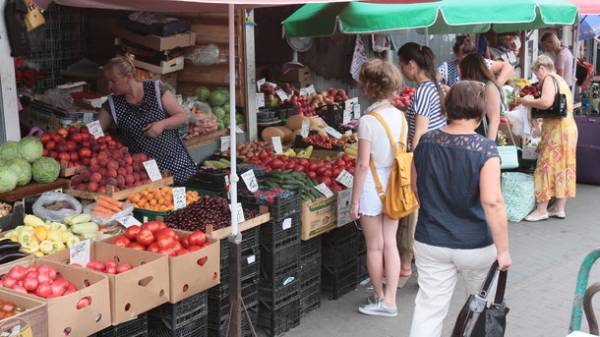 In July not increased in price 11 of 23 social foods, a leader in price growth was the chicken. About said the agricultural expert Alexey Doroshenko on his page in Facebook.
In addition to meat and poultry, the prices of dairy products. Thus, the specialist leads the list of the most grown to price items:
chicken carcass: +6 C to 51.7 UAH/kg;
fat: +3,5 UAH to UAH 48,3/kg;
beef: +106,6 up to UAH 2 UAH/kg;
the "social" boiled sausage: +68,7 UAH to 2 UAH/kg;
butter: +142,9 UAH to 2 UAH/kg;
pork: +1 to 98 UAH UAH/kg;
cheese: +1 to 93.5 UAH UAH/kg.
"The price of cheese approaching 100 UAH, and at the end of September, she's probably crosses. And pork prices will be higher than UAH 100 by the middle of August. But in General, August is the month of the lowest prices for fruits and vegetables this year", – said the expert.
SEE ALSO
Analysts have named the TOP 5 most depreciating fruits and berries in Ukraine
While cheaper vegetables, eggs, and buckwheat, said the expert.
"In particular, note the reduction in price of cabbage from 8 UAH, beet – UAH 3 carrots – 3 UAH, potatoes – 2.5 UAH, chicken eggs – 2 UAH, buckwheat – 1 grn, bow 60 cents. Now cabbage is worth an average of 8.8 UAH/kg, beetroot is 6.1 UAH/kg, carrots – 11 UAH/kg, potatoes – 7,6 UAH/kg, eggs – 10 UAH/dozen, buckwheat – 24 UAH/kg, onions – 10.5 UAH/kg", – I wrote to Doroshenko.
As it was reported. since the beginning of the week on the largest wholesale markets of Ukraine there is a sharp decline in the price of tomatoes.
Comments
comments