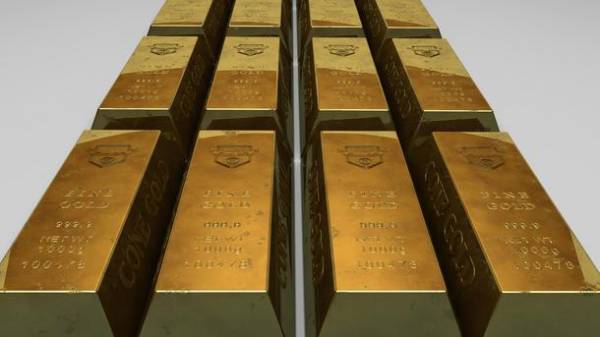 Gold depreciates against the background of investors ' expectations the European Central Bank (ECB) and also after the BOJ decision to keep its key interest rate, according to the auction.
On the morning of 20 July, the price of August futures for gold on the new York stock exchange Comex have decreased by 4.43 dollars – to 1237,57 dollars per Troy ounce. The cost of the September futures on silver dropped to 16,189 USD per ounce.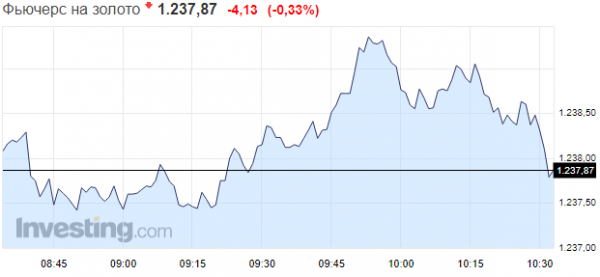 The gold price shows a weak negative trend after the Bank of Japan decided to keep its key interest rate to a negative level of minus 0.1%, which was introduced in January 2016. The Bank of Japan will continue its policy of quantitative and qualitative easing (QQE) with the use of negative interest rates, aiming at achieving a stable inflation rate of 2%.
See also: In Ukraine revives the gold market: how to buy a metal under the new rules
Now, traders are drawn to the ECB meeting, which will take place later on Thursday. According to the results of the previous meeting the regulator expected kept its benchmark interest rate at a record low level of 0%. The Deposit rate remained at minus 0.4 percent, the marginal rate remained at the level of 0.25%. According to analysts, the regulator will not change the basic parameters of his policy.
Supports reduction in price of gold and the rise of the dollar against foreign currencies. The dollar index (dollar to a basket of six currencies of countries – major U.S. trading partners) rose by 0.11%, to 94.9 points. The appreciation of the dollar generally negatively affects the price of gold, making the precious metal more expensive for investors holding foreign currency.
Comments
comments