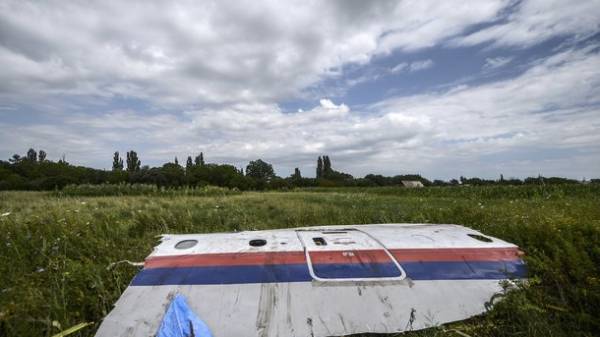 International expert and journalist group Bellingcat confirmed the version about the involvement of Russian anti-aircraft missile complex "Buk" to the death of flight MH17 in the Donbas in 2014. This is stated in the publication Bellingcat, dedicated to the third anniversary of the tragedy.
Experts Bellingcat confirmed the involvement of the Russian "Beech" under number 332, which belonged to the 53rd anti-aircraft missile brigade of the armed forces, to the crash liner "Malaysian airlines".
Also, the authors of the report criticized the theory that the plane was shot down from the villages, the village zaroshchens'ke and Velyka Shyshivka, who at the time were under the control of Ukraine. As they say in Bellingcat, this information is not confirmed nor witnesses, nor open source, nor the technical assessment of the security Council of the Netherlands.
See also: In the media there are new details on the collapse of MH17
"No plausible evidence of the presence of Ukrainian Buks in the area of the disaster were not given," – the document says.
Thus, Bellingcat finds the most likely generic version, according to which on June 23-25, 2014 the 53rd anti-aircraft missile brigade of the armed forces transported the equipment in position near the Ukrainian border, including the installation of "Beech" room 332. The morning of July 17 Buk departed from Donetsk on the trailer in the direction of the Snow, and then to the South of the city fired a missile at the plane. On the morning of 18 July the installation of one of the rockets noticed in the video, filmed to the East of the occupied Lugansk.
We will remind that"Boeing-777″ Malaysia Airlines, carrying out flight MH-17 Amsterdam (Netherlands) – Kuala Lumpur (Malaysia) was shot down in the skies over the Donetsk region on 17 July 2014. On its Board there were 298 people, they all died.
Created an international joint investigation team, composed of prosecutors and representatives of other law enforcement agencies of Ukraine, the Netherlands, Belgium, Australia and Malaysia, as well as representatives of Eurojust, on 28 September 2016 in the Netherlands presented the results of a criminal investigation of the causes of the disaster.
Comments
comments