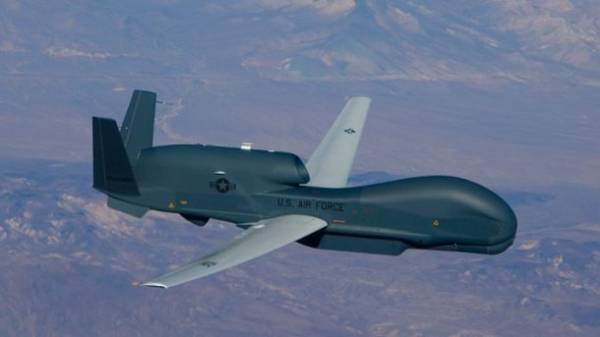 Americans spent exploring its strategic UAV RQ-4A Global Hawk in the Donbass, to share intelligence with the Ukrainian military about the location of Russian troops. This was told to the "observer" the former Deputy chief of the General staff of the APU, the General-Lieutenant Igor Romanenko.
He noted that American apparatus is much greater possibility than the Ukrainian UAVs.
"Of course, he performed intelligence tasks. The Americans are helping us with their technical capabilities in the collection and provision of information. Technical ability is much higher and the capacity is higher, and therefore such interaction is organized. It helps us in the defense, defense on the line of differentiation and the formation of ideas about the possibilities of the enemy to conduct offensive actions, " – said Romanenko.
Read also: the Donbass have found a strategic US drone
He also noted that fighters could not shoot it down as it was flying over Ukraine uncontrolled territory of Donbass.
"In our territory it would be a precedent. Because it is not included in the occupied part of or on the territory of Russia. He was flying along the border, but on the territory controlled by Ukraine", – said the General.
As reported, the strategic unmanned aerial vehicle (UAV) USAF RQ-4A Global Hawk with the call sign UAVGH000 Sunday made the hours-long reconnaissance mission along the demarcation line in the Donbass.
Comments
comments