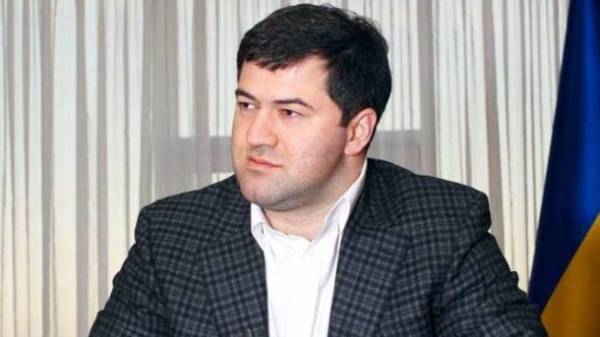 National anti-corruption Bureau of Ukraine adopted the decision on the refusal to travel abroad, dismissed the head of the State fiscal service (GFS) Novel Nasirova.
"Detectives of the National anti-corruption Bureau of Ukraine refused suspended the head of the State fiscal service in granting permission to travel outside Ukraine. The decision was made may 30 by results of consideration of petitions of the suspect," reads the message on the NABU page on Facebook on Tuesday evening.
The Bureau indicated that this is the second appeal of R. Nasirov. So, in April, he asked the detectives NAB to allow him to attend the national team of Ukraine on judo in Warsaw (R. Nasirov is the President of Federation of judo of Ukraine – ed.). And on may 25 in the NAB received a request for permission to travel to the United States, the head of the SFS is motivated by a trip the need for "medical treatment".
"In the case of travel abroad to guarantee the return of the suspect to Ukraine can not be anything other than his sense of justice. In addition, between Ukraine and the USA have not signed the extradition agreement," – noted in the press service of NABOO.
As reported, the detectives NAB declared suspicion in Commission of crime the head of the SFS on March 2 in the evening, after which he carried out his detention in hospital "Feofania". He is suspected of committing a crime under part 2 St. 364 (abuse of official position, entailed heavy consequences) the Criminal code of Ukraine.
On the night of March 7, Solomenskiy district court of Kiev chose R. Nasirova measure of restraint in the form of detention for a period of 60 days with an alternative of pledge in the amount of UAH 100 million. At the same time, SAP asked the court to appoint R. Nasirova Deposit in the amount of 2 billion UAH.
March 16, SAP announced that Nasirov his wife posted bail of 100 million UAH.
28 March clinical expert Commission of the Ministry of health of Ukraine has not confirmed the diagnosis established at the clinical hospital "Feofania" Nasirova.
On 29 March it was reported that Nasirov asked the detectives to the NEB with a request to return his passport. It is noted that he gave the result of the documents confirming the urgent need to travel abroad for treatment. Country where to provide medical services, dismissed the head of the SFS has called the United States.
Comments
comments