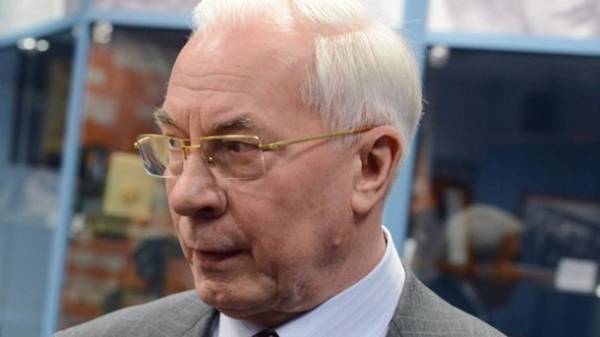 The Pechersky regional court of Kiev granted permission to conduct a special investigation against former Prime Minister Mykola Azarov, said the Prosecutor General of Ukraine.
"The court gave permission to the special investigation," – said the Prosecutor's office, Recalling that Azarov is suspected of misappropriation and embezzlement of property.
Prosecutor General Yury Lutsenko, earlier said that investigation is completed. "And we have reasonable suspicion of Yanukovych, Azarov, Kolobov, Arbuzov, and several other, smaller officials. At this point we handed over a petition to the court for permission to conduct the pre-trial process… and received permission to "extramural studies" regarding Yanukovych, Azarov, Kolobov, waiting is a relatively Arbuzov," – said Lutsenko.
Earlier it was reported that the former Prime Minister of Ukraine Mykola Azarov was declared in the international wanted list, the funds in his account arrested. The fugitive was charged under article 365 ("Excess of authority or official powers"), article 255 ("a criminal organisation") and article 191 ("Assignment, waste of property or mastering by it by abuse of official position"), and the European Union included in the sanctions list.
Comments
comments