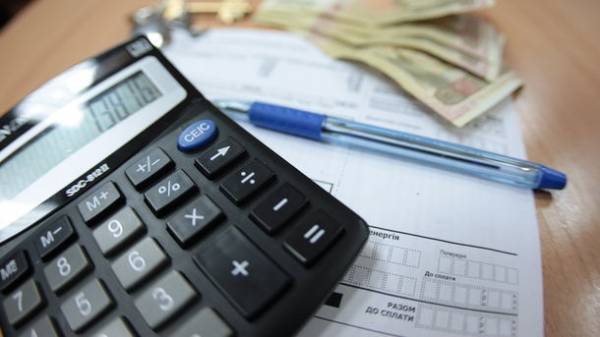 With the beginning of the year grants received more than two million Ukrainian families. It is only 50.9 per cent of those who applied for registration discounts. Last year, reads a data of the state statistics, during the same period (January to may) grants issued to 11% of families anymore. The number of failures increases from last year. The number of those who sought assistance increased several times, proportional to the increase in the number of those who refused.
Even with the waivers, the state helps to pay for the communal 45% of all households. Only in 2017 for grants from the budget will spend more than 61 billion hryvnia. This figure is comparable with the entire budget for healthcare this year.
One of the ways to reduce the cost of subsidies to toughen requirements to their recipients. Did the government. "Improving the effectiveness of social support programs" the Cabinet at the end of April adopted a resolution №300. According to a new document, in may, the discount was denied to those who have debts for communal for at least two months.
"If there is a long time for utilities, but last season you did not use the subsidy, it can be arranged. If you have had the subsidy is the debt at least two years to renew a grant for next season, need to pay off the debt," – told "Today" on the hot line of the Cabinet.
Another important innovation is illegally used, the discount will have to fully return to the state. For example, if the family hid the additional income, after the "exposure" will not only have to pay for communal services in full, but also to return the subsidy.
As they say in the government, most of the failures due to the purchase in the amount of 50 thousand hryvnias. According to the rules, if this season has bought something expensive in the next – will have to defray the costs without the subsidy. The rule applies not only to purchases but also payment and healthcare operations, for example, vision correction (except for operations essential for "life support").
We will remind, last year the President Petro Poroshenko signed a decree on the opening of Bank secrecy "to check the data that citizens were provided in the design of social benefits". That is, the request from the Ministry of Finance, the Bank must show on account of a particular family. If you find that the monthly income is above the specified value, or the purchase was made in the amount of 50 thousand hryvnias, the family can leave without government assistance.
Another common violation – the Ukrainians arrange discounts on accommodation which you rent it. By law, to issue the discount is available only to the apartment in which they live. And the rental income you need to declare and pay income tax.
Comments
comments