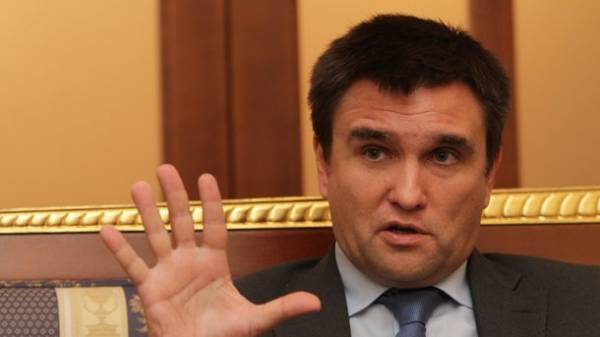 The Minister of foreign Affairs of Ukraine Pavlo Klimkin said that the statements of the summits Ukraine-EU needs to fix important new agreements and breakthroughs in relations, and there is no sense in statements that will just repeat voiced and written informed.
"It's very simple: why do we need another piece of paper that repeats what is already stated in the Association agreement? The achievements already recorded. We need to go to the statements of the summits, which record a new, very important agreement. The repetition of what is already there – why should we? I am not a fanatical supporter of just some of the statements that will be forgotten in 15 minutes," he said on the air "details of week" on TV channel "inter", commenting on the absence of statements on the results of the summit Ukraine-EU.
"Why do we need the text in three, four, five pages that only read the experts, and which has no truly breakthrough things?", – said Klimkin.
Comments
comments