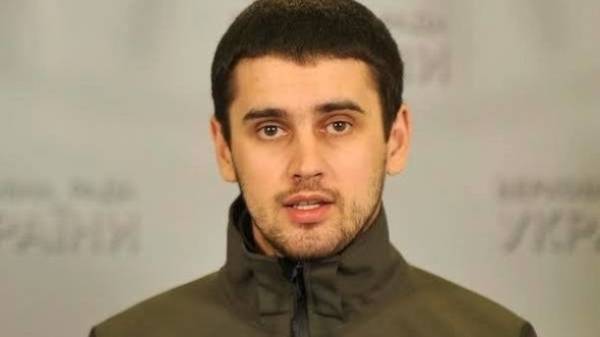 MP of the faction "popular front" Eugene Dade wounded near the city of Avdeevka of Donetsk region in the area of antiterrorist operations on Friday, according to people's Deputy of fraction "Radical party" Ihor Mosiychuk was admitted.
"Just on the Eastern front in the area of Avdeevka seriously injured our sister MP Yevhen Deidei. He needs a blood transfusion," wrote Mosiychuk was admitted on the social network Facebook on Friday.
Press Secretary of the Prosecutor General Larisa Sargan said that Dade has not received a severe shrapnel wound.
"The injury is not heavy. According to the Donetsk regional Prosecutor's office, MP Yevhen Deidei received a shrapnel wound. Now it will be delivered to the red army military hospital. The event took place in the area of Avdeyevka industrial zone", – she wrote on the social network Facebook.
In turn, the press service of the regiment of special police "Kyiv" reports that Dade received a shrapnel wound from a shell of calibre of 82 in the leg. At the moment he is in hospital.
"A few hours ago on the outskirts of the Town received a shrapnel wound Evgeny Deydey. According to preliminary information, got a splinter in the thigh. Now Dade is in the hospital, where he received the necessary assistance. According to doctors, the operation was successful. Vital organs are not affected. His condition is stable", – is spoken in the message published on the page regiment in Facebook on Friday evening.
On 11 July, the Parliament refused to abolish the immunity of Dade on the proposal of the public Prosecutor. The MP is charged with part 3 of article 368-2 of the Criminal code of Ukraine ("Illicit enrichment"), to it threatens imprisonment for the term from five till ten years with confiscation of property. The attorney General intends to make a new submission to the Parliament.
Comments
comments