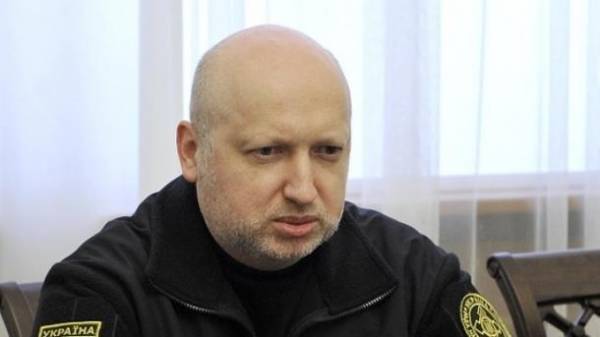 NSDC Secretary Oleksandr Turchynov believes that the return of Ukrainian political prisoners from Russia to Ukraine security services need to catch as many Russian criminals for later exchange. This is stated in the press service of the Ministry on the occasion of the birthday of Ukrainian Director Oleg Sentsov, who was illegally held in Russia.
"Third year, he meets him in the dungeons of the Russian Gestapo. From the first day of his arrest, he behaved with courage and dignity. It could not break nor torture nor promises of release in exchange for cooperation, therefore, the Russian FSB did not make his process a television show, so it continues to keep behind bars," – said Turchinov.
He noted that Ukraine and the West have become accustomed to the lawlessness of Russian President Vladimir Putin. Turchynov considers it unacceptable.
Read also: Poroshenko has sent to Russia Sentsov gift
At the same time he explained that for the liberation of citizens of Ukraine from Russia, Ukrainian security services need to hold the Russian criminals for sharing.
"We can't stop fighting for the liberation of our citizens, while at least one Ukrainian patriot illegally is behind bars in Russia! Not enough arguments to force Russia to release the captured hostages? You need to find them, strengthening the efforts of the counterintelligence and military in identifying Russian agents, war criminals and collaborators, which can be exchanged for our patriots", – said Secretary of the NSDC.
We will remind, the Ukrainian Director Sentsov detained by FSB officers in Crimea in spring 2014. It was transferred to Russia, where he was tried on trumped-up charges of organizing terrorist attacks and arson of party offices on the Peninsula.
A Russian court on 25 August 2015 sentenced. to 20 years imprisonment in a strict regime colony. In the same case Kolchenko was sentenced to 10 years in prison.
Comments
comments