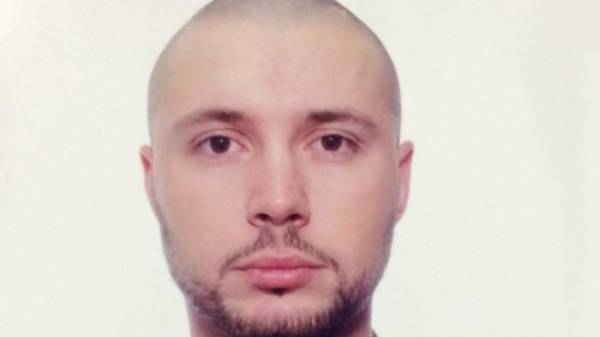 The preliminary interrogation on the case of Ukrainian national guardsman Vitaly Markov, who was detained on charges in the death of Italian journalist in Donbass 2014, scheduled for July 17. It will be held this morning in jail in the city of Pavia in the North, said the lawyer of the arrested Raffaele della Valle, reports Radio Liberty.
At this meeting, said the defender, yet would not be considered a question of choosing measures of restraint for Marcia, a citizen of Italy and Ukraine, who was detained on 30 June in the airport of Bologna on suspicion of the murder of an Italian photojournalist in the Donbas three years ago. "We declare the innocence of the detainee. This will be a preliminary interrogation in order to understand how events unfolded," added della Valle.
According to the lawyer, della Valle, the defense, with the assistance of Ukrainian diplomats in Italy continues to produce materials to prove the innocence of a detained soldier. The Italian lawyer said that his client is extremely difficult because we are talking about the facts of three years ago in a difficult international situation.
See also: Avakov explained to the Italian Ambassador the absurdity of the charges Marcia
"We will ask the judge to allow the special legal procedures of international law, which will allow for the examination of witnesses in Ukraine. This is one of the technical legal issues of the case," said Raffaele della Valle.
As reported, the Deputy commander of a platoon of a battalion of them. Kulchytsky (the formation of a volunteer National guard) Vitaly Markiv was arrested on 30 June in Italy on suspicion in murder of the Italian citizen, photojournalist, Roselli in may 2014 near Slavyansk.
According to Deputy Prosecutor General Yevgeny Enina, suspicion Marcelo put forward by the Prosecutor of the city of Pavia. ENIN also reported that the Prosecutor General's office appealed to the Italian authorities to provide credible evidence of guilt Markiv, or immediately release him.
In the Department of communication of the Ministry of internal Affairs of Ukraine reported that against Marcia testified a French journalist. As stated by the Ukrainian consuls, psychological state Marcia normal, his conditions of detention are satisfactory.
Comments
comments