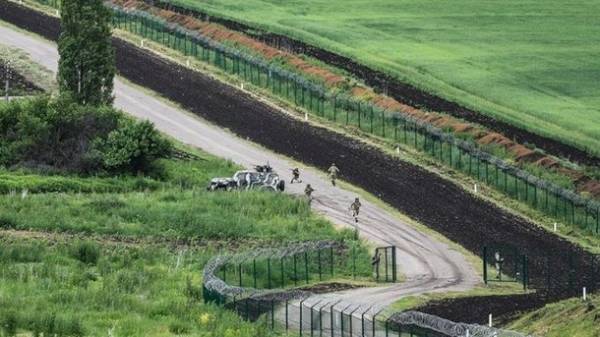 The Department for investigation of particularly important cases in the sphere of economy of the Hep revealed a criminal scheme of embezzlement of 100 million UAH of budget funds during the procurement of goods in the framework of the construction of the "Wall", reports the press service of the GPU.
So, according to the PGO, in the years 2016-2017, the result of the above unlawful activities of the officials of the SBS of Ukraine and business entities of the private sector when performing work on the engineering arrangement of the Ukrainian-Russian state border, areas adjacent to the areas of the ATO and the Crimea (the project "the Wall"), by acquisition in favor of the state on goods, works and services, carried out the embezzlement and misappropriation of budget funds in the amount of UAH 100 million.
"As of now, the set of urgent investigative actions, the withdrawn material evidences confirming the involvement of officials of the state border service and the specified entities to the implementation of unlawful activities", – stated in the message.
According to the GPU, the pre-trial investigation continues.
As reported MPs propose to allocate the development of the project "the Wall" of 300 million hryvnia.
It is known that the construction of the wall on the border with Russia began to engage Latvia, Lithuania, Estonia, Norway.
The initiative of the Ukrainian authorities on the equipment of border with Russia has received the name "European shaft", the original project was called "the Wall". 19 Nov 2014 the Cabinet of Ministers of Ukraine adopted a decision to approve the decree of Peter Poroshenko about the designation of the line of the Ukrainian-Russian border. The project involves the construction of trenches, ditches, and special objects. The total length of the Russian-Ukrainian border is over 2,000 km According to the plan of the authorities, "European wave" to become the Eastern border of the European Union.
Comments
comments