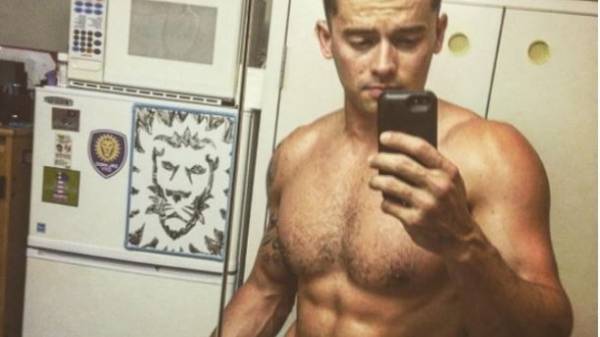 Muscular Sergeant United States marine corps Michael Eckert became the new star of social networks due to its unusual pull-UPS.
26-year-old soldier from Florida, broke the world record for number of pull-UPS in a minute. It is known that in addition to the page in Instagram, which signed 47 thousand users, it also works as a personal trainer.
As noted by the newspaper the Daily Mail, which also drew attention to the muscular Michael, military presses from the chest 125 pounds, is doing deadlift with weights 200 pounds and squats with a weight of 170 pounds.
Monday Motivation!! Make it look easy!! Today starts my 500/1/500 day challenge for 30 days!! Feel free to join it's 500 pull-ups 1 gallon of water 500 crunches a day for 30 days!!!
2.5 months after breaking my wrist I can safely say I am coming back even stronger now. Physical therapy really helped me develop a new level of pain tolerance as well as mental focus. I'm writing more blogs and trying to keep everyone in the know on my recovery and what I'm doing to get stronger. Believe in yourself as cliche as it sounds, it will make all the difference!!
Too bad this song doesn't make me a better dancer
Comments
comments