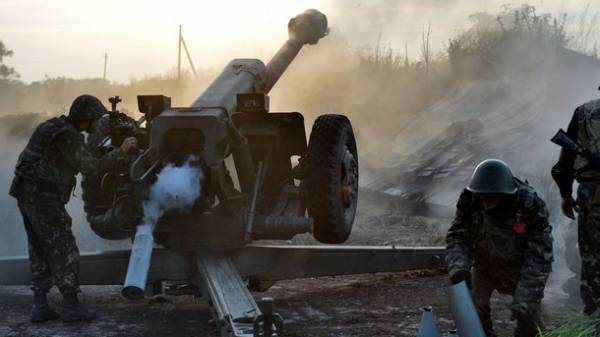 Military expert Alexey arestovich believes that the return of the occupied part of Donbass Ukraine it is only necessary to create certain conditions. He told about it in interview"".
"In returning, in fact, clear. You just need to create opportunities for him. Can military means to capture, can be combined by, you can put Russia in the conditions when it withdraws its troops from the Donbass alone," – said the expert.
Read also: Poroshenko Tillerson: "Kiev did not start the war, it was planned in Moscow"
He announced three conditions under which it is possible to count on the return of Ukrainian territories:
"First, Russia should accept the return (with withdrawal of troops from the Donbas – ed.) for the amount of reasons or, shall we say, not be able to impede the return";
"The second option should be a situation in Ukraine from socio-political to the military – when we're ready to take";
"And, third, when in the so-called "LNR" and "DNR" the situation is ripe when very bowl in our favor, tend, people already understand that is not so. In my estimation, to ripen the situation for at least another year and a half".
Arestovich said that at the moment militarily better not to try to return their lands.
"If right now to thrash through military means, it is very difficult, because to establish superiority, even local is possible, but would be big losses on our part. And yet there are so many unknowns, that the military do not plan to. The military don't do anything, yet 85% guarantee of the results. And now this warranty is 50: 50, not enough reasons to go on the offensive," – said the expert.
Earlier, a military expert Oleg Zhdanov has told that Russia could withdraw its troops from the Donbass in late summer or autumn this year, leaving in the lurch controlled fighters.
Comments
comments