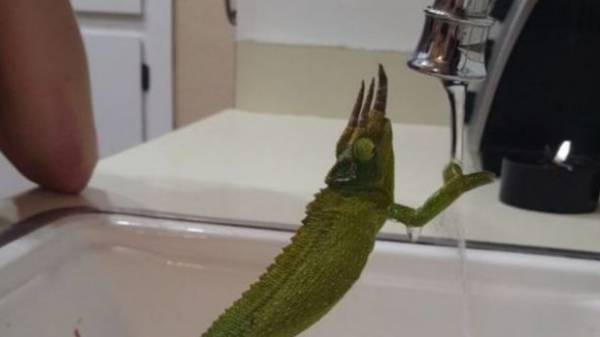 Horned chameleon named spike touched by users of social networks in their response to attempts to get out on the water from the tap.
The corresponding video was published to Instagram user Talkingserpents.
In the video, standing on the hand of a master chameleon first sees spurting out of the faucet a stream of water and tries to grab her foot. He then tries to climb up it.
"Spike is trying to climb an invisible vine," said the user.
Attempts by the chameleon to grab the water touched the Instagram users who began to extol the lizard.
Spike trying to climb the invisible vine #talkingserpents #ladder #chameleon #chameleonenclosure #bioactive #vailedchameleon #pantherchameleon #jacksonchameleon #unbrellaplant #ladder #plants #green #camo #camoflage #lizard "This video is being represented by LADBible Group. To use or license this video please email [email protected]"
Comments
comments