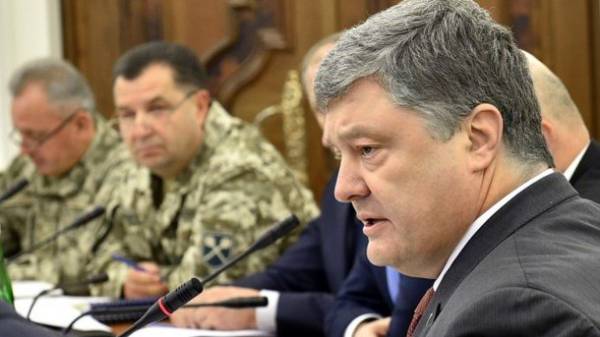 Ukraine will introduce biometric controls for foreign citizens when entering the territory of Ukraine. This was stated by President Petro Poroshenko at the NSDC meeting, the press service of the head of state.
"We are talking about strengthening of control of entry/exit and stay of citizens of other States on the territory of Ukraine – we are introducing biometric control for all citizens who cross the Ukrainian border. We need biometric data, including fingerprints, a digital photograph. This will greatly enhance the possibilities to combat terrorism," said Poroshenko.
He noted that Ukraine for some time will be needed to properly prepare for this measure.
The President noted that the necessary funds the State border service must be selected in order to have the ability to technically implement this decision.
The head of state appealed to the Minister of internal Affairs to take the execution of the decision under personal control, to ensure all major border crossing points, border guards were provided with the necessary equipment for fixing of biometric data.
Earlier, the NSDC Secretary Oleksandr Turchynov said that Russian citizens crossing the border with Ukraine will take the biometric data.
In turn Russia responded to the Ukrainian initiative to introduce biometric control. Thus, the head of the state Duma Committee on international Affairs Alexei Pushkov has threatened mirror measures.
Comments
comments