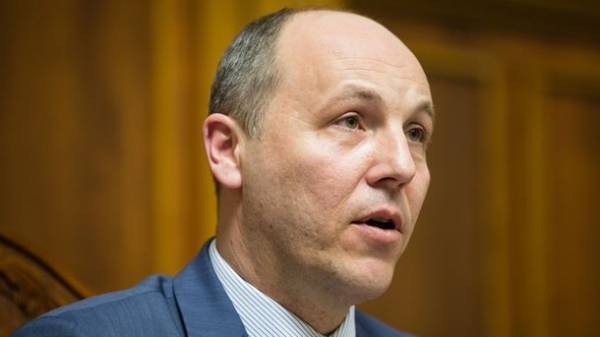 The decision of the International court of justice in the Hague on the claim of Ukraine against Russia is positive, as it opens the way to attract Putin to justice. This was at the briefing said the speaker of the Verkhovna Rada Andrew Parubiy.
According to him, Ukraine should focus on providing sufficient evidence base for the subsequent charges against Russia.
"I think it is important that the court took into consideration the issue of Ukraine and Russian aggression, and consider the fact that the court took up consideration, positive for Ukraine. I think a positive decision on recognition of the fact that the pressure on national minorities in Crimea. I believe that in this way Ukraine should focus, to provide a sufficient evidence base for later accusations that Ukraine pushes against Putin. But the fact that this path is started, convinced, significant and positive for Ukraine", – said Parubiy.
We will remind, yesterday the international court of justice in the Hague refused to fully satisfy claims of Ukraine regarding interim measures against Russia. The judges appeared to be little evidence of Ukraine on financing of terrorism by Russia.
In turn, the President of Ukraine Petro Poroshenko said that the decision of the International court of justice in the Hague promising for Ukraine.
Comments
comments