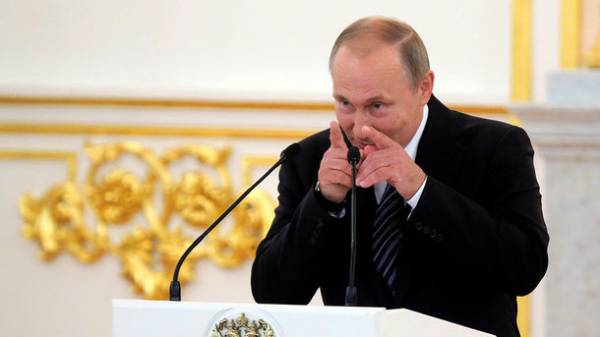 Ukraine is a "fundamental failure" of the President of Russia Vladimir Putin, which may endanger the strength of his power.
This was told by Russian scientist, writer and political analyst Andrei Piontkovsky, reports the publication online.ua.
"This is not a military-political defeat, and metaphysical. Putin's view on Ukraine, the concept of the "Russian world", remember the famous Crimean speech, which was a copy of Hitler's Sudetenland speech, where he clearly proclaimed the plans for the dismemberment of Ukraine, the creation of "new Russia" with 10-12 fields. It all failed," – said Piontkovsky.
According to the analyst, Vladimir Putin in Ukraine have relied on Russian and Russian-speaking population, which in the end remained loyal to the Ukrainian state.
"To cover the Ukrainian failure, Putin climbed to the middle East, where they increase the glory of a war criminal. And a last failure — a bet on trump", – concluded the expert.
Earlier media reported that the President of the United States, Donald trump intends to postpone the conclusion of agreements with the leader of the Russian Federation Vladimir Putin on the fight against militants of the "Islamic state".
Comments
comments