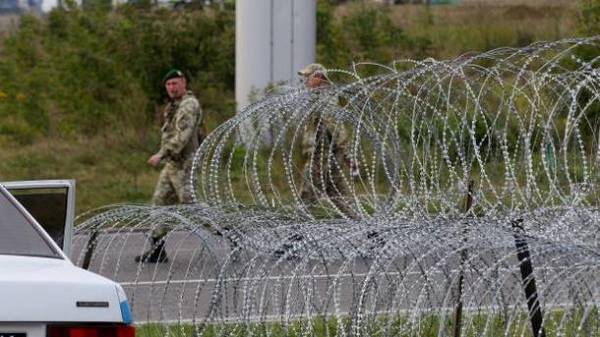 Ukrainian border guards had to act according to the statutes of the Border guard service and the power to stop a breakthrough by the ex-Governor of the Odessa region, Mikheil Saakashvili, and not be guided by the order from the outside. This was told to the "observer" the people's Deputy from Blok Petro Poroshenko Alexander Briginets.
In his opinion, order the guards not to use weapons is illegal.
"In Crimea when it too was ordered not to use weapons. There is a Charter, which defines the actions of each person. Every person who performs their duties on the border, should obey him and not act according to the orders that they are given," — said Briginets.
SEE ALSO
"It's not just a crime": the reaction of the authorities to break Saakashvili
As you know, September 10, at about 20:00 Saakashvili still managed to break into the territory of Ukraine, using the help of several hundred activists. The crowd, whose ranks were including people's deputies of Ukraine, broke through the ranks of guards at the checkpoint "shehyni" and had a policy in Ukraine.
In the course of events at "shehyni" injured 16 security officials. Police have opened a criminal case on the fact of breaking the boundaries of Saakashvili 332 under article "Illegal transportation of persons through the state border of Ukraine". Article provides imprisonment for the term from three till seven years.
Comments
comments