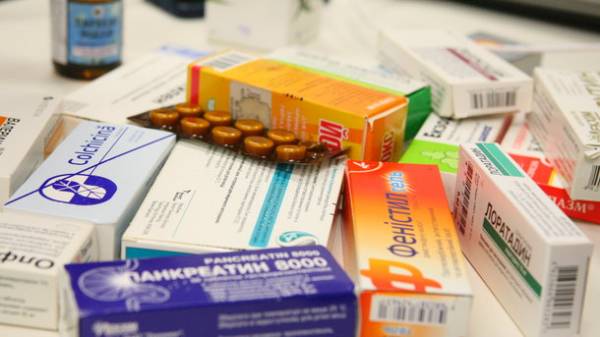 The Ministry of health encourages pharmaceutical companies to abandon the Russian drugs. The Agency also appealed to the Cabinet of Ministers of Ukraine to impose sanctions against drug manufacturers from Russia. Some Ukrainian drug suppliers and pharmacies began to abandon the drugs the aggressor in 2014.
So, a pharmaceutical company "Servier Ukraine" was submitted to the Ministry of health documents to exclude from the registration certificate of one of the products of the Russian manufacturer, which is listed as an alternative. As said "Today" in the company "Servier" supplies to Ukraine only the French and the Irish medicines. Therefore, the cost and availability of medicines initiative of the Ministry of health will not be affected.
"Teva Ukraine" also said that self-refer to the Ministry of health to exclude from registration one of the products of the applicant company Teva Russia.
"Teva Ukraine" has decided to make changes to the registration materials for the drug, namely, to change the applicant, and has already started the process in accordance with Ukrainian legislation. This change will not affect the availability of medicines in Ukraine", – said in the company.
The President of the Ukrainian Council of protecting the rights and safety of patients Viktor Serdyuk also said that for Ukrainians the ban will have no effect as most drugs have counterparts, they are produced in Ukraine, India, Germany and other countries.
According to the Director of the Kiev network pharmacies "pharmacy" Ruslan Svitlogo, 99% of drugs from Russia, they have already replaced. However, because of the ban can appreciate certain groups of drugs. So, in Russia there are some international companies. For example, the German STADA.
"If the German plant in Russia will be considered Russian in Ukraine, he will supply the drugs through other countries. Logistics is not profitable. Accordingly, the drugs are more expensive, some range will not. Globally, it will not be noticeable to humans, a bigger deficit does not arise," – said Ruslan Swilly.
However, Viktor Serdyuk believes that the sanctions will not affect prices: "Prices will not change. Russian drugs are copies, the cost of which is not less than Indian. The question is that the Ukrainian counterparts are cheaper. And to give several billion hryvnia for financing of the Russian pharmaceutical industry what's the point?".
Russian medicines in Ukraine not so much. According to the "Apteka" in 2016 from the total number of prescribed by doctors drugs only 2.5% of Russian production. Most of the drugs from the Russian Federation indicated for the treatment of diseases of the circulatory system, nervous system, gynecological diseases. Some of them have no analogues at the active ingredients. For example, Cortexin, Cytoflavin – used for diseases of the nervous system, Reamberin – krovezamenitel, Retinalamin – used in ophthalmology. However, the health Ministry claim that almost all the Russian meds have better analogues in Ukraine and other countries.
Earlier "Today" I wrote how to change the Ukrainian health 2020 and who will pay for the treatment of the Ukrainians.
Comments
comments