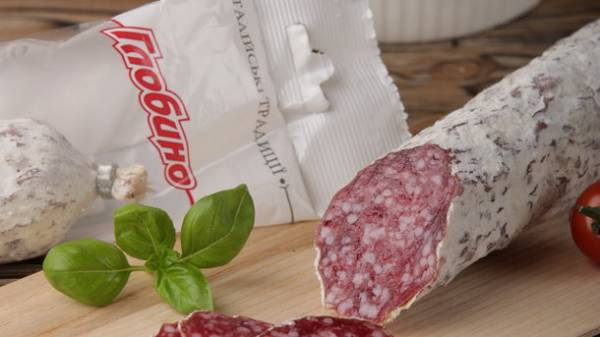 Who would argue with the fact that food must be tasty and high quality. But how do consumers find an honest manufacturer? Don't test every pig in the lab… However, there is one secret. If the owner built a closed cycle of production and controls the whole chain – from the land where they grow and feed until the temperature in the store, such products can be trusted. Because only then can we control the product quality at all stages.
One of the enterprises of the closed loop – Group of companies "Globino", which for almost 20 years feeding quality food to Ukraine. Who knows, Globino is a small town in Poltava region. Here we went to see how the same products.
From a single workshop to a group of companies
Hardly imagined the General Director of group Alexander Kuzminsky, rented in 1998, the shop will eventually turn into a well-known meat-packing plant, will be among the three best producers of meat products in Ukraine and will grow businesses.
But capacity increased gradually, the demand among the population grew, and it is understood that the quality can be guaranteed only in one case – when under the control of the whole production chain.
– We strive to feed people with quality products, – says Alexander Kuzminsky. – Why we need a closed cycle of production – to control the characteristics of raw materials and to have a final product with a stable performance. That is why we created a closed production chain – from the land on which are grown for animal feed, to delivery of finished product to the stores.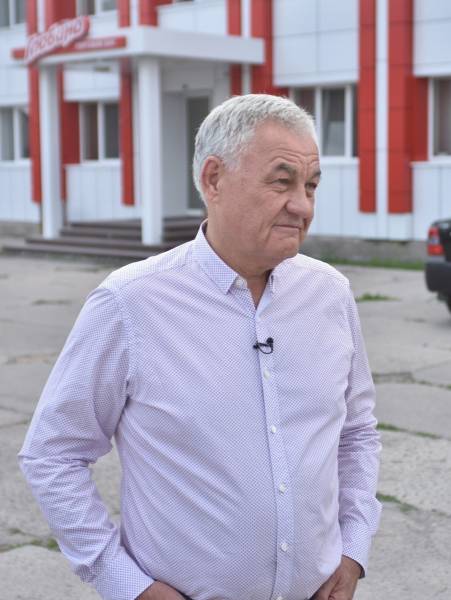 Mineral fertilizers was reduced by 75%
In Globino are convinced that a good sausage or cheese starts with good land. Here, in the heart of environmentally clean Poltava, 4000 hectares cultivated high-quality pet food, and carefully monitor the condition of the earth and restore its natural fertility. According to the Director of "Globino-agro" Roman Parkhomenko, 2013 use of mineral fertilizers has reduced by 75%, instead of them organic.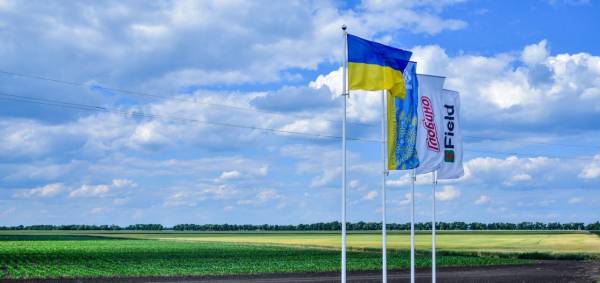 The Secrets Of "Doctor"
Globinsky meat plant boasts the most advanced technologies that exist in the world. On equipment produced in Austria, Germany and Canada produce 175 types of sausage and meat products. Here we carefully follow all the regulations and requirements. Every raw material that enters the plant from its own farms, is a veterinary control and repeatedly checked at all stages.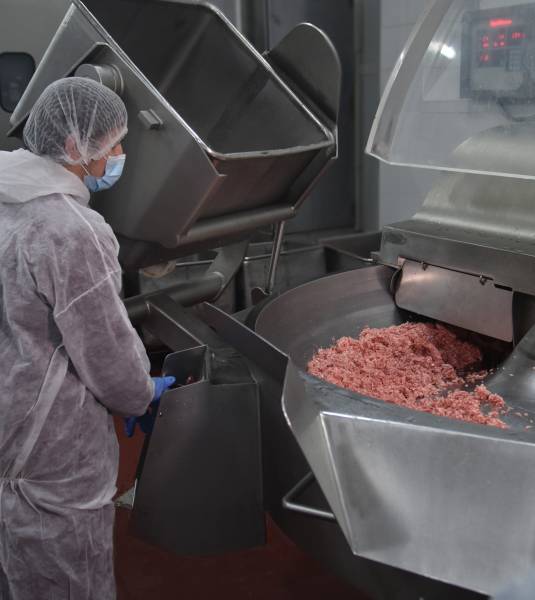 At the factory decided not to hide and even showed how to do the famous "doctor" sausage. In a large grinder in our eyes download pork and beef, a bit of ice to the ground meat not heated, then the parts add milk, nutmeg, sugar, salt, etc.
After 15 minutes of rotation in a huge meat grinder all these ingredients turn into a homogeneous pink mass. But that's not sausage. Beef stuffed shell and 6 hours left in the heat chamber, where it will be prepared at a temperature of 72 degrees.
Doing dry-cured and smoked sausages that are smoked in the traditional way on alder woodchips. Recently mastered the production of unique Italian sausages, which is unique in Ukraine. For this purpose went to Italy for secrets.
Cheese for demanding consumers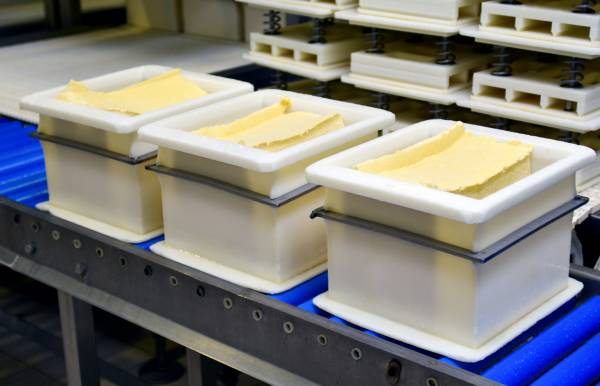 Another famous company Globino – Creamery, which is now 88 years produces natural dairy products according to GOST. And though the range is more modest than at the factory, but the quality is excellent. After all, 150 tons of milk per day supplies here "globinsky meat and dairy complex" – the enterprise which is included into group of companies "Globino". This means that everything is under control. Except that starter cultures are not themselves produce, and buy from world known producers. Refused here and the new methods for accelerated cheese ripening. All products are made exclusively in the traditional way – for months the cheeses ripen to the desired condition.
Visiting Globino, we made a clear conclusion: there are people who not only were able to combine tradition with new technologies, but also treat their work with love. And the creation of a closed production cycle — from the land on which are grown for animal feed, to delivery of the finished product in stores, gives the opportunity to get really high quality meat product.
Comments
comments