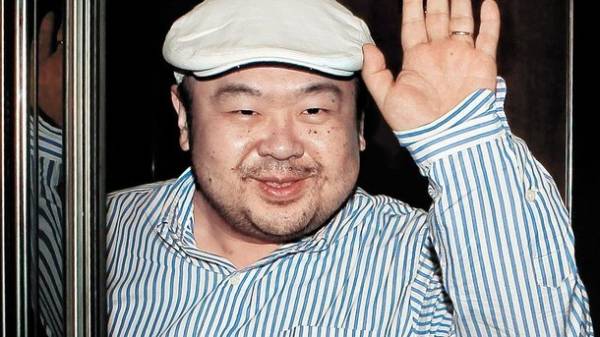 Family of Kim Jong-Nam, half-brother of North Korean leader Kim Jong UN, left to the discretion of the Malaysian authorities the decision on what to do with his body. This was announced by Deputy head of police Noor Rashid Ibrahim, reports TASS with reference to the news Agency Kyodo.
According to him, relatives did not wish to take the body.
On 15 March the Vice-Prime Minister of Malaysia Ahmad Zahid Hamidi said the authorities are considering the possibility to pass the Korea the body Kim Jong-Nam in exchange for permission from Pyongyang to leave North Korea nine Malaysians.
Earlier in the day it was reported that the personality of Kim Jong-Nam was confirmed by the DNA of his child.
See also: Brother Kim Jong-UN killed a girl in a short skirt
On 14 March it became known that the body of the deceased was embalmed. As stated by the head of the Ministry of internal Affairs of Malaysia Ahmad Zahid Hamidi, this measure was necessary in order to preserve the remains.
Body kept in the morgue of the hospital Kuala Lumpur for more than a month since 13 February, when the capital's airport was killed, a citizen of North Korea with passport in the name of Kim Chol. According to Malaysian police, it was Kim Jong-Nam, brother of North Korean leader Kim Than the UN. The leather men had traces of the nerve agent VX, prohibited by the international chemical weapons Convention.
Comments
comments