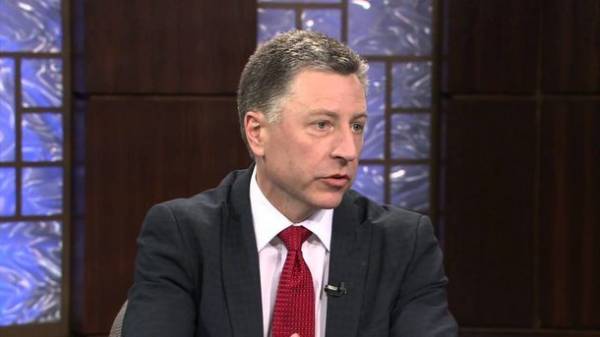 The main advantage in the appointment, Kurt Volker, the US special envoy in Ukraine is directly in contact with the US President and Congress, respectively, to the information they may go directly. This was written in Facebook by the political expert Taras Berezovets.
He considers Welker a tough negotiator with a thorough knowledge in Ukraine and Russia.
"Walker is not just a man John McCain, who worked on the post of Executive Director of the McCain Institute. This is an independent figure with experience in NATO. The U.S. representative to NATO is the second highest position after the permanent representative in the UN security Council. Because Welker will be in direct contact with the people and with Congress. Overall this is a tough negotiator with a thorough knowledge of both Ukraine and Russia. Kiev will be lucky if manage to gain his trust," – wrote Berezovets.
See also: high-profile appointment of the state Department in Ukraine: who is Kurt Volker
The analyst believes that the Kremlin will not be able to "recruit".
We will remind, on 7 July, the special representative of the USA in Ukraine was appointed by former US Ambassador to NATO Kurt Volker, who will coordinate the efforts of the US state Department to resolve the situation in the East of Ukraine.
Comments
comments