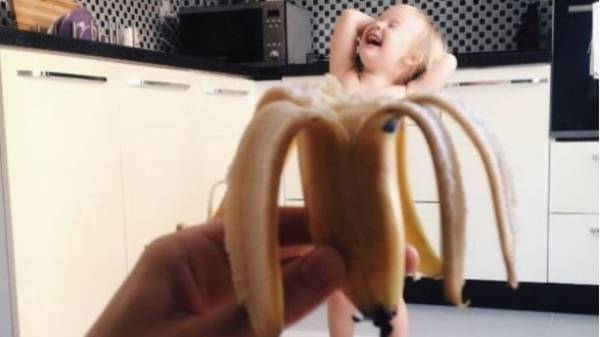 A young mother has become popular in social networks thanks to its creative "costumes" for the three year old daughter Stephanie.
Such a creative approach of the mother-artist appears in funny posts in instagram.
In the photo a girl poses in dress made from banana, broccoli, slices of watermelon and a leaf of iceberg lettuce.
"The resulting photos are provocative, artistic and delicious at the same time", – writes the Bored Panda, which drew attention to the creative apparel girls.
It is noteworthy that the experiments of the three-year follow Stephanie already more than 33 thousand people.
Banana mood #funnystefani #favourite
Best dressed #funnystefani
Colorful summer print #funnystefani
Ms. Perfect #funnystefani
Best dressed #funnystefani
Comments
comments