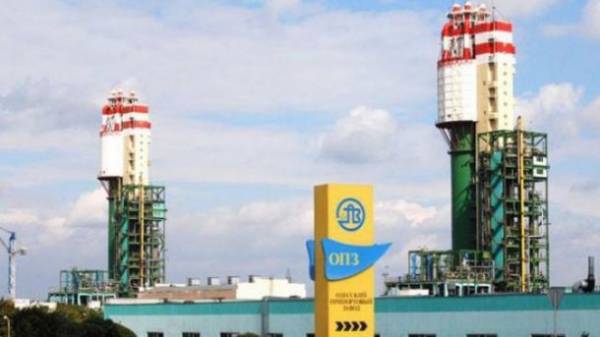 The management of state-controlled JSC "Odessa port plant" (OPP) decided to stop the units for production of ammonia and urea, because the price of this product on world markets falls, while serving as raw material gas becomes more expensive, said the first Deputy Chairman of the Board of IPF Nicholas Surikov.
"In the current market situation tolling scheme unprofitable for the company cavalca. And as long as in conjunction with the Cabinet there is no compromise on the special conditions of gas supply, alternative tolling contract is not expected" – he wrote on his page on Facebook on Monday evening.
According to him, in conditions of the compelled stop in the shops will be made in the necessary maintenance work.
As reported, after two unsuccessful attempts of privatization of AES in the end of December 2016, said the decision to temporarily halt production due to high natural gas prices and accumulated debts for its delivery. The company said the search of companies interested in the lease of the integral property complex of the plant for a long period.
In early March, HMO resumed work on tolling scheme with the group of companies "an ERA". The company undertook to deliver to him for processing up to 60 million cubic meters of gas per month, and the ammonia and urea to sell on foreign and domestic markets. "ERA" also pledged more than $20 million under the agreements of credit support for the resumption of plant operation through the financing of gas deliveries in March.
Prime Minister of Ukraine Volodymyr Groysman permits attempt another OPP privatization in 2017.
Comments
comments