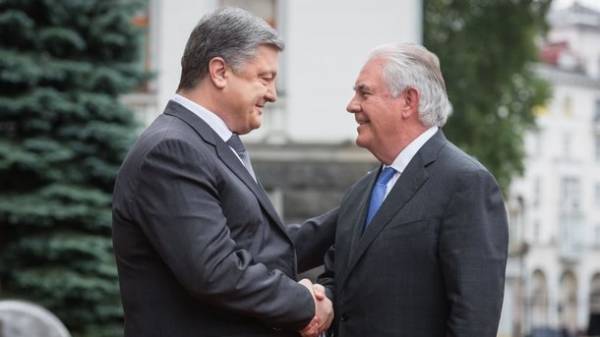 Ukraine counts on the help of American partners in the framework of the settlement of the situation in the East of Ukraine, said the President of Ukraine Petro Poroshenko.
"We want peace in Ukraine. We firmly adhere to our commitments according to the "Minsk process", counting on the help of our partners – the United States – in the "channel format" and rely on a sober understanding of the situation in Russia", – said Poroshenko at a joint briefing with U.S. Secretary of state Rex Tillerson in Kiev on Sunday.
As reported, the special representative of the United States Ukraine Kurt Volker will stay in Ukraine for a few days to address issues of bilateral cooperation.
Comments
comments