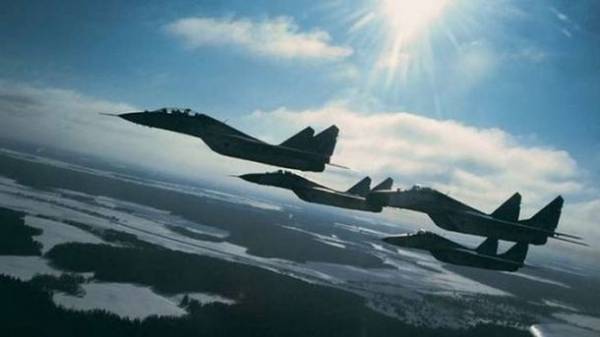 Two aircraft of the U.S. air force held on Wednesday, radiation and technical intelligence near the Russian border on the Baltic sea in connection with information on elevated levels of radioactive iodine-131 in the atmosphere of several European countries, according to the Western portal, a tracking military flights.
So, the American aircraft WC-135C tail number and call sign 62-3582 BING88 intended to detect traces of nuclear weapons tests or radiation leak, which took off from an air base Mildenhall in the UK, spent many hours monitoring the flight at the North-Western borders of Russia in the Baltic region.
With him in intelligence breaches was involved in electronic reconnaissance aircraft of the U.S. air force RC-135W tail number and call sign 62-4138 ABILO87, which also took off from an air base in Mildenhall. He conducted radio intelligence, particularly off the coast of the Kaliningrad region and Pskov region where on Wednesday began large-scale exercises of airborne troops of Russia and Belarus. They were involved a considerable force of air and space troops of Russia, including fighter jets, helicopters and military transport aircraft.
Comments
comments