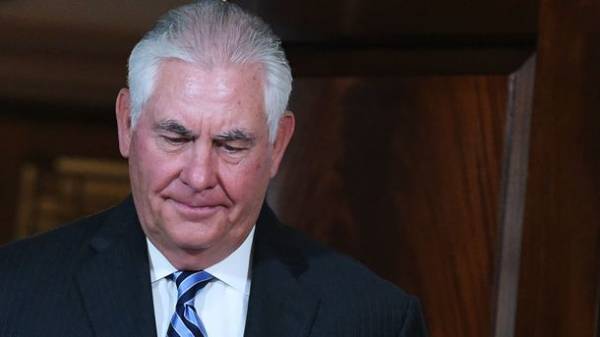 The American side says disappointment at the lack of progress in the negotiation process on settlement of the situation in the East of Ukraine, has appointed a special representative in Ukraine, Kurt Volker, said U.S. Secretary of state Rex Tillerson.
"We are disappointed with the lack of progress on the Minsk agreement. That is why we have appointed a special representative to bring this matter to attention. Now who will coordinate this activity with the "Norman Quartet" and the Russian government in order to see whether we can accelerate progress, " said Tillerson at a joint briefing with Ukrainian President Petro Poroshenko in Kiev on Sunday.
As reported, Tillerson on Friday, 7th July, appointed the former U.S. Ambassador to NATO Welker as special envoy in Ukraine, which will coordinate the efforts of the state Department to resolve the situation in the East of Ukraine.
Comments
comments