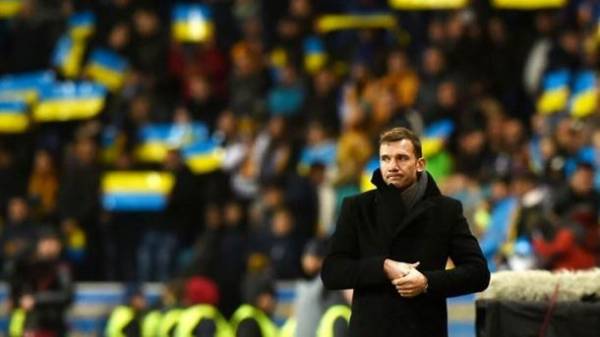 The President of Ukraine Petro Poroshenko has congratulated Ukrainian football clubs "Dynamo" and "dawn" with successful performances in the Europa League, as well as former Ukrainian footballer and current coach of the national team of Ukraine on football Andriy Shevchenko happy birthday.
As the press service of the head of state, the President expressed confidence in the fantastic future of Ukrainian football.
"The future is not through the purchase of foreign stars. The future – at the expense of our children's football, our football schools and state care to the young generation", – said Poroshenko during his visit to Ivano-Frankivsk region.
SEE ALSO
In Ukraine, will open a factory for the production of coatings for soccer fields – Poroshenko
Earlier in Facebook the head of state wrote: "a Good day for Ukrainian teams in the Europa League! Thanks "Dynamo" and "Dawn" for the fight and will to win. Keep it up, guys."
Forgot to congratulate Poroshenko and Andriy Shevchenko, who today marks 41 years.
"Today, the star of Ukrainian football Andriy Shevchenko celebrates his birthday. Congratulations to coach our national team and wish him new great victories," the President wrote.
We will remind, "the Dynamo" has beaten in Serbia local "Guerrilla" with the account 3:2and Lugansk "dawn" in Spain coped with strong athletic 1:0.
Comments
comments