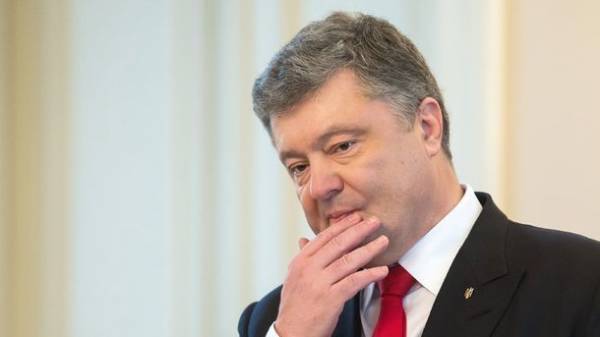 NATO played a leading role in mobilizing international support for Ukraine. The President of Ukraine Petro Poroshenko said at a joint press conference with NATO Secretary General Jens Stoltenberg.
"First of all, I want to Express sincere gratitude to Jens Stoltenberg and all the representatives of the countries-members of NATO for extremely important and very timely visit to Kyiv. I want to remind you that the previous visit to this Executive format took place already in 2008-m to year. Our meeting today is a special event in the relations between the Alliance and Ukraine. This meeting witnessed the consistent support from NATO and the continued solidarity and unity of countries of the Alliance with Ukraine. Solidarity in the restoration of the sovereignty, territorial integrity and independence of our state. This is an extremely important message for Ukraine", – he said.
According to Poroshenko, NATO countries have played a leading role in mobilizing international support of Ukraine in countering Russian aggression and finding ways of its termination, as well as the return of the Russian Federation to respect international law.
"While celebrating the 20th anniversary of the signing of the Charter on special partnership Ukraine-NATO, we had the opportunity to carefully discuss ways to strengthen our partnership in line with modern realities and existing challenges. Our current issue is the protection and restoration of Euro-Atlantic security system, the principles of which had been undermined by Russia the illegal annexation of Crimea and aggression, military intervention of Russia in Donbass", – he said.
Read also: Poroshenko told about the strategy of Ukraine's accession to NATO
"I thoroughly briefed the North Atlantic Council on the current situation in the Donbas and continuing escalation of tension because of the constant military provocations by Russia controlled fighters. Our partners have expressed continued support for Ukraine with regard to the protection of our territorial integrity, the restoration of sovereignty within the internationally recognized borders of our state on the basis of full implementation of the Minsk agreements. In this context, we discussed our joint approaches to strengthen the defense capability of Ukraine, and also improve the security of our allies in the light of the continuing aggressive actions of the Russian Federation", – said Poroshenko.
Earlier, Jens Stoltenberg said that NATO will continue to maintain relations with Ukraine in defense matters and reforms.
Comments
comments