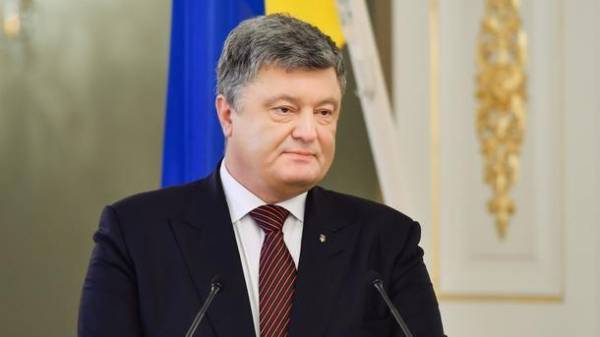 Helping Ukraine, NATO is investing in its own security. The President of Ukraine Petro Poroshenko said at a joint press conference with NATO Secretary General Jens Stoltenberg.
"I would like to welcome the extremely important joint statement of the Commission Ukraine-NATO, which at this meeting was taken, which confirmed our mutual readiness to cooperate for the sake of strengthening our defence partnership and promote comprehensive practical cooperation with our partners from NATO. With the help of the Alliance we are confident we will build an independent, stable, strong, democratic Ukraine, which will be the basis of Euro-Atlantic security. I am convinced that investment in the security of Ukraine – a profitable investment in the security of NATO and its member countries", – he said.
According to Poroshenko, the parties also discussed implementation of joint projects of cooperation in the framework of the NATO trust funds for Ukraine, particularly the possibility of their further financial filling and expansion of areas of practical cooperation between Ukraine and NATO with the use of trust funds.
"In addition, I have proposed to lay a new trust Fund, which should accompany the creation in Ukraine of a national network of institutions for psychological rehabilitation of combatants and members of their families. In modern Ukraine the society and all branches of government are United as never before now in the European integration and Euro-Atlantic aspirations. Today, we finally have a clear understanding of what effectively strengthen national security, we can only in cooperation with NATO countries, and effective guarantee the security of the country is the future NATO membership", – said the President.
Petro Poroshenko stressed that the recent legislative decision is a clear answer to the question whether Ukraine to join the Alliance.
Read also: Poroshenko told about the strategy of Ukraine's accession to NATO
"A practical manifestation of our determination are large-scale fundamental reforms undertaken over the past three years. They have already demonstrated tangible results. We have created a capable armed forces and now form the modern bezopasnostyu structure. We will continue to work hard on a whole range of reforms, including in the sector of defense and security in order to reach the 2020 standards of NATO," the President added.
Earlier, Jens Stoltenberg said that NATO will continue to maintain relations with Ukraine in defense matters and reforms.
Comments
comments