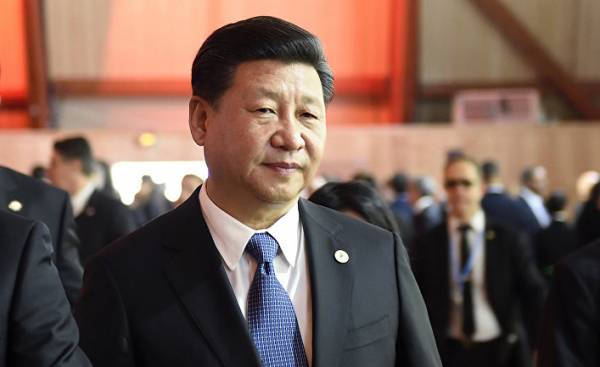 The Chinese government collects the consultation, research centers and political advisers about how to confront the trade restriction, initiated by the President of the United States Donald trump, preparing for the worst-case scenario, but hope for a business meeting still remains.
Political advisors are confident that the trump is likely to impose higher tariffs on particular sectors where China has a large trade surplus against the US, for example in the steel industry and the furniture industry, or in relation to public companies.
China might respond by seeking alternative suppliers of agricultural products or machinery and manufactured products, at the same time reducing the export of basic consumer goods such as mobile phones and laptops, they said.
Other options include the introduction of a tax or other restrictions against large American firms operating in China, or restrict access to the fast growing service sector of China, the sources noted.
Beijing itself in the middle of trump's criticism during the election campaign last year, and officials believe the inevitable differences due to the huge trade surplus of China, according to several sources involved in internal discussions.
The information Department of China's state Council and the Ministry of Commerce of China did not respond to a request for comment.
"Both parties remain unable to resolve problems through cooperation and consultation, not to resort to revenge," – said the adviser on condition of anonymity.
"However, we need contingency plans if something goes wrong," said the source.
Premier Li Keqiang said last week that Beijing does not want a trade war with the United States and called for negotiations between the parties to arrive at an acceptable position.
The head of the Ministry of Finance of the USA Stephen Mnuchin said last week that the trump doesn't want trade wars, however, certain aspects of commercial relationships require revision for the sake of greater fairness for American workers.
Not yet announced any major measures, and from Washington there were no open signals about trading intentions, after the Secretary of state Rex Tillerson visited China last weekend.
It is expected that the President of the United States Donald trump will host Chinese President XI Jinping in April.
Meanwhile, a quick look to an uncertain future proposed communiqué of Finance Ministers of the G20 countries, which promised to maintain a free and open global trade, adapting to an increasingly protectionist US policy, after a two-day meeting had failed to achieve a compromise.
Comments
comments