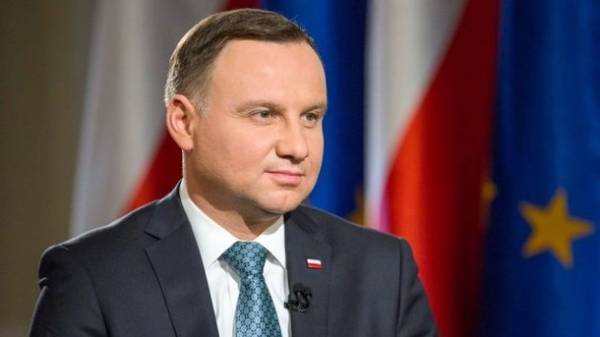 The President of Poland Andrzej Duda believes that the case with the shelling of the Polish Consulate General in Lutsk requires decisive intervention, reports the portal Onet.pl.
According to him, after the attack on the Consulate, should be raised the issue of security of Polish diplomatic institutions.
"The attack on the Consulate of Poland in Ukraine is not only a state issue, it is also the issue of security of our diplomatic missions and the security of our compatriots in the territory where the poles lived for centuries and part of the Polish families live there now," said Duda.
In addition, the President of Poland considers blatant case that requires intervention.
"The shooting of a missile and the damage that was caused to the building, luckily there were no casualties, this is not something we can just go on the agenda, the situation requires decisive intervention – said Duda.
We will remind, in the night of March 29, unidentified persons shelled the building of the Consulate General of Poland in Lutsk. The police do not exclude that shot from the grenade launcher, the projectile exploded inside the building.
In turn the President of Ukraine Petro Poroshenko called Andrzej Duda, condemning the gross and cynical attack on the Consulate General of the poles in luck.
Comments
comments