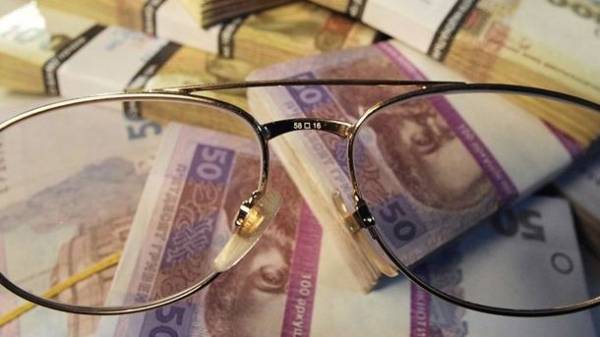 A priority for the Verkhovna Rada of Ukraine this week is a vote on the issue of pension reform. This was stated by first Vice Prime Minister, Minister of economic development and trade Stepan Kubiv. A government representative also asked MPs to support the proposed Cabinet paper.
"Of course, the greatest priority for the plenary week is pension reform. Two weeks ago, we gave the document to Parliament and ask MPs to support the updating of pensions and fairness for all pensioners", – said Stepan Kubiv at a meeting of the conciliatory Council of leaders of factions, committees and groups of the Parliament.
See also: pension reforms the Ukrainians will be counted according to the formula every year: how this will work
Kubiv noted that the proposed government and a reform Council under the President of Ukraine the draft reform envisages increasing pensions to 9 million Ukrainian pensioners from 1 October.
The first Vice-Premier also pointed to the importance of adopting draft law No. 6600 on the state budget in 2017, where we are talking about the funding of many important issues, the consideration of health reform, a number of economic bills, including on facilitation of foreign economic activities and electronic trust services.
We will remind, the Cabinet has submitted to Parliament a draft pension reform. While access to the full text of the bill on pension reform.
The pension reform increases the retirement age, but introduces requirements insurance experience: for retirement at age 60 will need to have 25 years of experience. If you experience 15 – 25 years of retirement will be to go in 63 years, less than 15 years – 65 years. People who have no insurance experience, can apply for social assistance upon reaching the age of 63. The amount of assistance will be determined on the basis of the family income of the pensioner.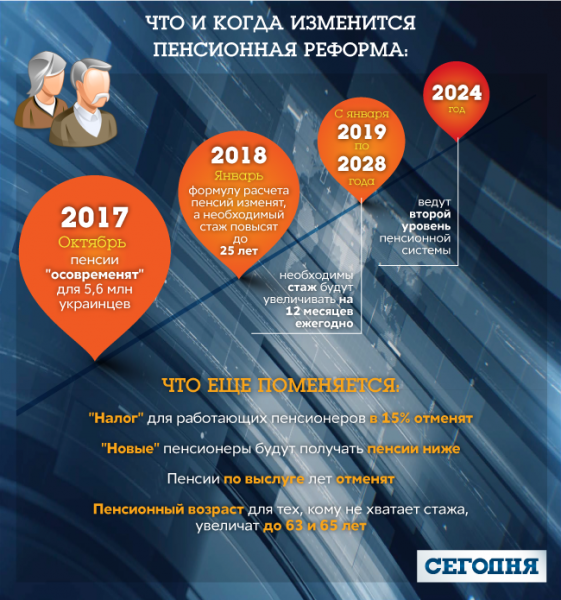 All of the minimum insurance period will increase by 1 year every 12 months until 2028. Thus, from 2028 to retire at 60 will need to have 35 years of insurance experience.
The reform also cancels the appointment of civil servants pension for years of service and enters a single formula for calculating pensions, which binds it to the volume of contributions to the Pension Fund for life.
In the framework of the pension reform is also planned from October 1 this year to increase pensions, and to abolish the taxation of pensions to working pensioners.
Comments
comments