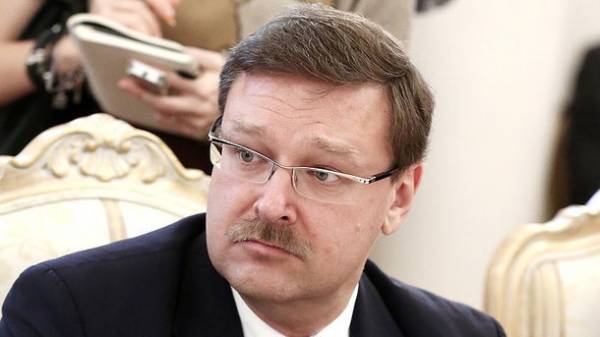 Sanctions policy of the Americans will not affect the policy of Russia in Ukraine and Syria. This was stated by Chairman of the Federation Council Committee on international Affairs Konstantin Kosachev, RIA Novosti reported.
"Our policy on Syria and the Ukraine, have never been determined and will not determine the sanctions pressure from the United States," said Kosachev, commenting on the words of US President Donald trump on sanctions.
As written earlier in his Twitter Donald trump, the question of sanctions against Russia will not change, until you resolve the situation in Syria and Ukraine.
"Sanctions were not discussed at my meeting with President Putin. Nothing is done until they are resolved, the Ukrainian and the Syrian problem!" – wrote the American leader.
Also today, during a visit to Kiev , in a similar spirit spoke and U.S. Secretary of state Rex Tillerson , during a meeting with President of Ukraine Petro Poroshenko.
Comments
comments