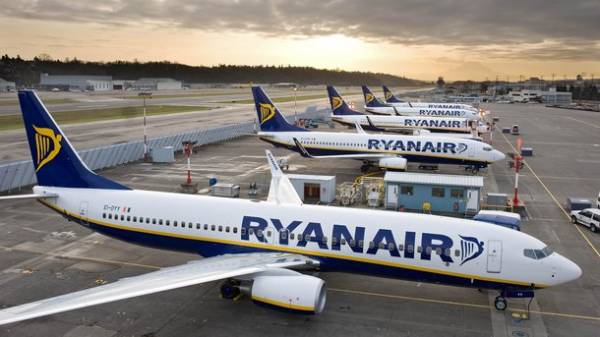 The General Director of State enterprise "international airport "Boryspil" Pavel Ryabikin not going to sign a contract with a leading European low-cost Ryanair, until you have removed all the differences in the clauses of the contract.
"I can say as a Manager of a state enterprise that this contract is not profitable for us", – he said.
Ryabikin also stated about the facts of political pressure on him in the framework of Locosto and expressed bewilderment as to why the Memorandum with the carrier signed at the government level.
See also: Ryanair will reduce ticket prices
As reported, on 15 March the largest low-cost European airline Ryanair announced the opening of 30 October 2017 11 flights from Kiev and Lviv. Then, after high demand from the Ukrainians on flights, the airline announced the postponement of the launch of certain services, in particular, from Lviv to Berlin in September 2017. Then the airline said that from Kiev, the carrier will fly from the airport "Borispol" in future, considering also the international airport "Kiev" (Juliani).
Later, the chief of the airport "Borispol" Pavel Ryabikin said that has not yet signed a cooperation agreement with Ryanair, and considers it appropriate to serve low-cost airlines at the international airport "Antonov", located near the City, not the airport "Borispol".
Comments
comments