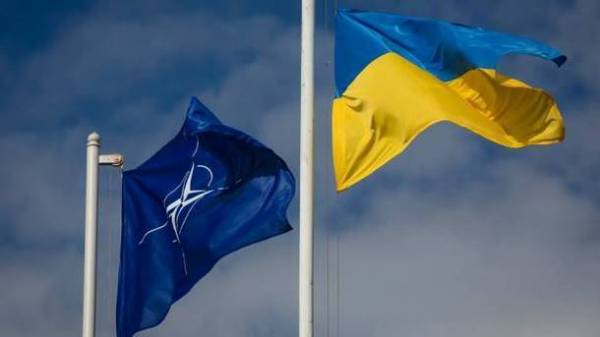 Ukraine should not hurry with membership in NATO, as there is still much to be done, but importantly, confirmed a General rate of convergence. This view of "observer" stated Russian politician, President of the Russian public movement "Union of Right Forces" Leonid Gozman.
He believes the correct position of the President of Ukraine Petro Poroshenko to hold off on joining NATO.
"I think it's a very reasonable position. It is clear that you are now in NATO will not accept – now it is impossible. So President Poroshenko away from a situation of senseless destruction, the senseless pushing of a door which is closed. But at the same time, he suggests that the long-term goal remains, he recognizes the need for reforms in Ukraine, I believe, in the military sphere and the civil sphere. It's very good," says Gozman.
Read also: Poroshenko told about the strategy of Ukraine's accession to NATO
According to him, Ukraine is not enough just to reform the defence sector to meet the requirements of the Alliance and explained why.
"NATO is not only military, but also military-political Alliance. And for a country to join NATO not only needed a trotyl equivalent. Need an efficient system of management of the armed forces, corresponding to the perceptions of Europeans and Americans need and more – unification, transparency, and so on. I think you still have a way to go", – said Russian politician.
He also noted that one of the major drawbacks of Ukraine is war on its territory.
However, Gozman stressed that the main achievement of Ukraine in relation to NATO is a confirmation of the General course: "From Ukraine on course for NATO membership, and NATO – a policy of cooperation".
"If I were a citizen of Ukraine, I would like that my country was in NATO. But there is some reality. It is clear that there are some things that you should do more", – said Russian politician.
As said yesterday NATO Secretary General Jens Stoltenberg, Ukraine should go to NATO with "substantive (independent) partnership". In his opinion, first and foremost, Ukraine needs to strengthen defense institutions of the country.
Comments
comments