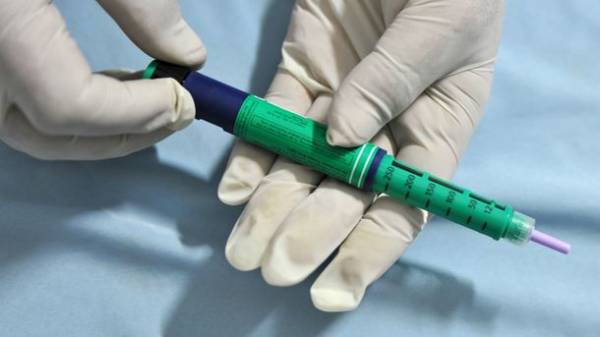 The woman was diagnosed with botulism, died in Kirovohrad region, the regional laboratory center.
According to doctors, the seventh of July the woman was hospitalized to the infectious Department of the Novoukrainka Central regional hospital and was diagnosed with botulism.
See also: Everything you need to know about botulism
The first symptoms of the disease appeared yesterday, around midnight, four hours after eating the dried fish, which, in the words of the patient, she bought a Kharkov store.
A few hours after admission, the patient was transferred to intensive care.
The disease developed rapidly. The introduction of serum did not help, doctors say.
Since the beginning of this year botulism sick 76 the Ukrainians, eight of them died from lack of medicine. Until 2014, Ukraine received Russian antitoxin, however, the Ministry of health banned it.
According to Gospodarevskaya, 2014 botulism ill 170 people, of whom 17 died, in 2015-m – 178, seven died. The situation has reached the point that the Ministry of health had to seek help from international organizations.
In early July, the UN development Programme has allocated Ukraine the serum to 2.5 million as humanitarian assistance. According to estimates of the Ministry, the Ukraine until the end of the year you need the antitoxin for 20 million. The cure for botulism this amount, the Department plans to procure for the state budget.
Comments
comments