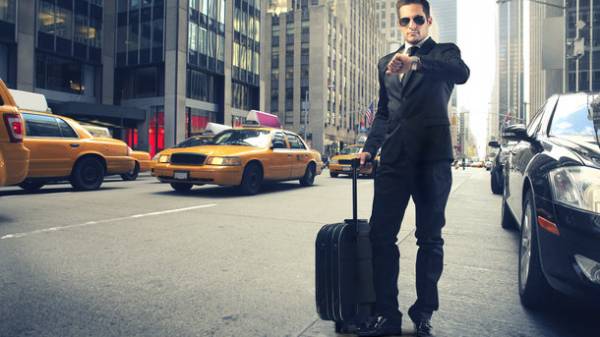 Eurobasket earned for the Ukrainians in the middle of June, and this is a great opportunity for our entrepreneurs to expand their own business, experts say. "Today" figured out what options business migration exist in the different parts of the world, how much it costs it's fun and what pitfalls there are for the expansion of the company.
STATUS. According to experts, interesting conditions for business migration are offered in all parts of the globe, but in practice the most attractive — Europe and the United States. In the West live off clients who are accustomed to spend lots of money on food, clothing, equipment. But in the struggle for this "fat" consumer manufacturers compete tough, creating in these countries a lot of difficulties to start a new business or expanding an existing one. "Become Europe's "their" you can, if you have resident status, you have a residence permit (permit) or permanent residence (permanent residence)" — explains the lawyer on migration issues Yaroslav Bulychev. In the first case we are talking about the residence permit on the territory of the country non-citizen of this country. "Such a right is issued for a definite period and specific purpose of study, work, project implementation etc. Is the best option if a person goes abroad, say, 6 months or a year", — the expert continues. But if the plans of the investor will require a longer period of stay abroad, the residence permit will have to regularly renew and renewal will want to face not everyone. "So it makes sense to consider the possibility of obtaining permanent residence: the status gives the right to permanently reside in the country indefinitely. In fact, you will become a regular citizen of another country — but without the right to vote," Bulychev said.
CHOICE. Before you can issue a residence permit or a permanent residence with the purpose of business expansion, it is necessary to clearly identify the country or list of countries where they plan to engage in the development of the company. The choice of region will then choose the optimal program for business migration. "Why is it important? Because in every region there is a mass of nuances. For example, despite the Agreement on a free trade zone and the imminent start of the work visa regime, the citizens of Ukraine is more difficult to promote business in Europe, rather than EU residents. And all because in the Agreement there are many exceptions, quotas, and bezviz, in turn, allows you to stay in the EU no more than 90 days within 180 days. Therefore, if the entrepreneur will receive the status of a resident of one EU country, it will enable him to valid of free movement in Europe" — said Bulychev.
WHERE. If we talk about Europe, then we can split them into two categories — simple to obtain a residence permit and with strict migration policy. "Basically, just issued a residence permit in the Baltic States. To obtain a residence permit in Lithuania, enough to buy a stake in a local company or to create your own capital of 28 thousand euros. And to get residence permit in Latvia you need to invest in the capital of the company over 36 thousand euros. Estonia puts forward requirements on the size of investment in local business in the amount of 65.5 thousand Euro", — the Chairman of the economist Ivan Nikitchenko.
There are other options for registration of residence permit in Europe. "Settle in Croatia are subject to the registration of the company with a share capital of 2.7 million euros, in Slovakia — from 5 thousand, in Hungary — 10 thousand, in Slovenia from 22.5 thousand in Bulgaria, it is sufficient to register an overseas company in the local chamber of Commerce, after which the foreign entrepreneur receives a visa "D", and on its basis it is possible to issue a residence permit," continues Nikitchenko. Well, if you consider the prospects of registration of the residence permit in old Europe, here are the most loyal conditions offers Finland "For the Finnish residence permit is enough to share capital of a newly established company started from 2,5 thousand euros," — said Nikitchenko.
There are also programs that allow you to obtain the status of permanent residence, if you buy a property or invest in government bonds of the country. "It is possible, for example, Malta, Portugal, Switzerland, Cyprus. But the costs for such programs will be more — 250 thousand euros," — said Nikitchenko.
In this case, the lawyer Yaroslav Bulychev notes: if a citizen of Ukraine receives the status of resident of another country, i.e. a residence permit and permanent residence, it does not mean loss of citizenship of Ukraine. So do not be afraid to develop the company through business migration because from the point of view of Ukrainian legislation, all legal. "And all because only after obtaining the status of permanent residence abroad, usually at least 5-10 years, a person may file a petition for citizenship. And only after acquiring citizenship of another country, such a person may lose the citizenship of Ukraine", — said the lawyer.
Check, double taxation and trade wars
You can get investor visa in USA. "For that visa type E-2 — receive it entrepreneurs, who invested in the country investment from $100 thousand In fact, this is a long-term visa granting temporary residence permit. It is issued for two years, after the document is necessary to extend. There is also a type of visa E-5 is already a permanent residence permit, and it is not only the investor but also the family. It can be obtained with investments of $1 million investment in the country's economy or $500 thousand through the regional centers located in economically depressed areas of the United States. Those are 883. It is, for example, on Indian reservations. It is worth noting that after two years the visa can be replaced with "green card" valid for 10 years," says Bulychev.
WHO. To consider the expansion of the company through biznesowy migration can representatives of all sectors of the Ukrainian economy — we just have to decide where to produce your product, whom to sell and how best to move across the border. "It is important to pay attention to tax rates. For example, in some countries can be higher rates for foreign companies, and in others Vice versa. A holding company, having a turnover outside the country, they get good tax benefits. In particular, it is possible in Malta. Also, processing of residence permit or permanent residence with the purpose of business development, it is necessary to study the presence of agreements on avoidance of double taxation between the countries, possible trade wars, etc. for Example, Switzerland is attractive for investment business investment, as she has with US has never been trade wars, and accordingly, we can confidently promote their business in the West," says Bulychev. Also when registering a company abroad, it is important to make sure that the company was engaged in actual business and were profitable. "Otherwise, the authorities will have questions regarding the purpose of stay of the investor in the country, and then the status of residence permit or permanent residence may be revoked. To avoid such problems is to conduct his business honestly and transparently," — said Bulychev.
AS. The entrepreneur can draw up the documents for obtaining the status a residence permit or a permanent residence, but often these processes are complex for beginners. So you should think about finding a representative in the region of interest, for example, in the United States or Estonia. "It will help to draw up documents, submit it for registration the company, control the deadlines for obtaining permits. Such issues are usually handled by the lawyers," — said Nikitchenko. According to him, if it is a more expensive investment, governments prefer to work with accredited companies, and those, in turn — with investors: "as a result, state agencies have fully formed application and pre-test of the investor. Plus at the stage of choice of law knowledgeable lawyer will be able to tell and compare investment program who work in a particular country".
Comments
comments