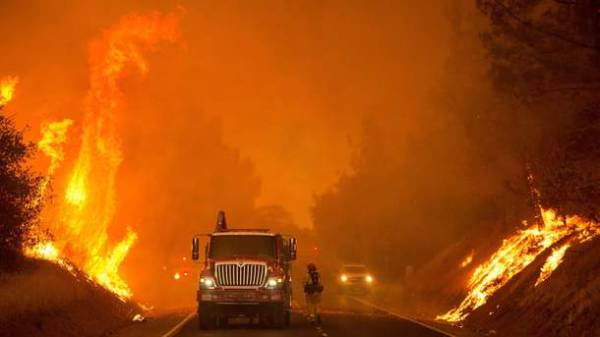 In different regions of the canadian province of British Columbia 182 burns at the same time a forest fire. Over the last two days their number has tripled, reports UKRINFORM.
The fire displaced more than 7 thousand people, many of whom did not even have time for a proper training camp. The struggle with the elements throughout the province has approximately 2 thousand firemen and a large number of ground and aviation equipment.
For the first time in the last 14 years throughout the province declared a state of emergency. Various assistance send British Columbia and other canadian provinces. So, from Saskatchewan to the aid of colleagues went 30 firefighters and three special plane.
However, dry weather and high temperatures drive most of the efforts of firefighters. Given that in the next week of rain or cold weather is not expected, the situation with forest fires will probably only get worse. In most cases, the main cause of fire is lightning, although several fires have been provoked by careless human behavior.
At this point, the fire destroyed several dozen residential and office space, but information about the victims, fortunately, were reported.
To help fire victims, local authorities throughout the province opens temporary shelters where you can spend the night.
Comments
comments