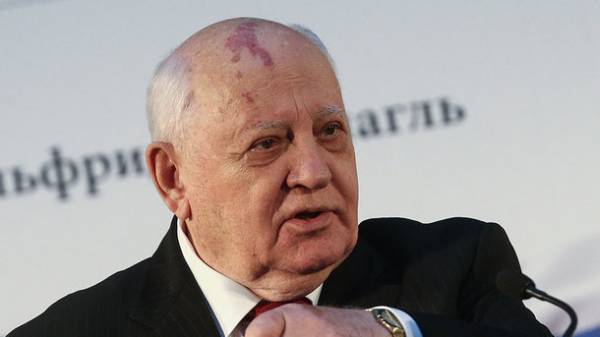 The last Soviet leader Mikhail Gorbachev believes that Russian President Vladimir Putin and his us counterpart Donald trump needs to use the talks to achieve results, the Correspondent with reference to the Globalist.
He remembered how the Pentagon didn't really want him meeting with former U.S. President Ronald Reagan.
"A few days after the first personal contacts I was told that American warships entered the Black sea and approached the territorial waters of the USSR. I said, "What?". I knew immediately that it was a provocation: someone in the Pentagon didn't want this dialogue," – said Gorbachev.
Therefore, as noted by the former President of the USSR, the meeting of American and Russian leaders are important and you cannot miss the opportunity to achieve results.
"We cannot miss this opportunity. It will be difficult, but this meeting is very important, it can be a starting point to achieve the results that now seem unachievable," he explained.
Gorbachev and Reagan during meetings in 1985-1987 in Geneva, Reykjavik and Washington discussed the issue of nuclear arms reduction. In the end, 8 December 1987, an Agreement was signed on the elimination of intermediate-range nuclear forces (INF), which under the reduction were missiles with range from 500 to 1000 and from 1000 to 5500 km.
Recall, July 7, at the summit of "Big twenty" in Germany, held the first personal meeting between Vladimir Putin and Donald trump, which lasted for a planned 35 minutes and two hours.
Comments
comments