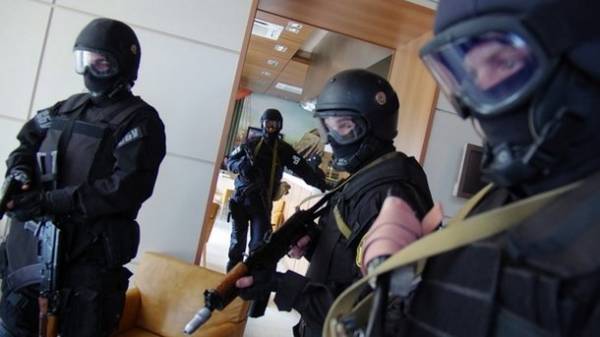 "Workers in any industry are always afraid of "mask-show", even if the firm is small and definitely not involved in some crime. And scary, because to prove something very difficult. How to behave to the owner and employees, if the firm has welcomed law enforcement with a search warrant?" — Sergey bryzh, Kharkov.
Meets Sergei Ilic, the company's lawyer Investment Service Ukraine:
"In order to avoid negative consequences and to properly protect their rights and legitimate interests in conducting searches on the firm/enterprise, etc., it is necessary to follow some recommendations. First of all, to immediately call a lawyer in case of law enforcement bodies on the doorstep. Immediately tell the investigator the petition for carrying out a search with the compulsory participation of a lawyer. Before conducting the search require a warrant from the investigating judge for permission to search. Carefully read the content of this Ordinance: all information must be clearly and correctly listed (the exact address, owner information, etc.). Be sure to check the credentials of the persons performing the procedure. Demand from them the presentation of service certificates.
If the persons who conduct the search are not listed in order of the investigating judge and can't issue a corresponding order — you need to immediately call the police on the line 102 with the message on Commission of crime under article 365 of the Criminal code of Ukraine "abuse of power or office powers employee of law enforcement body". It is also advisable to apply for a video recording of the search. Satisfaction of such petition, shall be binding for the investigator.
During the search must be two disinterested witnesses. The investigator (under the video) must clearly announce all list items and documents specified in the resolution, and then invite the investigator to voluntarily surrender things. After the transfer, require completion of a search in connection with the achievement of the objectives of this investigation.
Carefully read the Protocol of the search and description taken. In the absence of the Protocol describe certain things — require a comprehensive inventory of all seized. Before you put your signature — personally record your comments, if during search admitted any wrongdoing. In this case
law enforcement officers may not restrict a person in time and to the extent of writing comments.
Most effective in cases of abuse by security forces is an urgent appeal to regional Prosecutor's office about the criminal offence under article 365 of the Criminal code of Ukraine.
Comments
comments