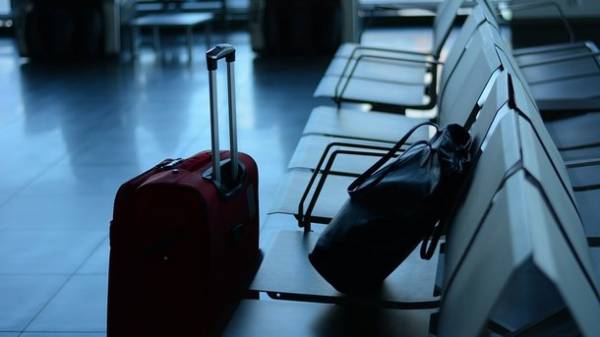 Summer is in full swing, and for many people this means that long-awaited vacation. But before to plunge into a relaxing stay, each of us will have to face a challenge – to collect the suitcase. It would seem that there is nothing difficult to pack, put in the bag.. But, as practice shows, the irrational approach to this issue leads to various negative consequences – from sadness due to the fact that your favorite jeans had to leave the house to advantage in aircraft. And if you don't want your shampoo spilled on fresh t-shirts, and your passport had to be removed from under the shoes, will have to apply a few tricks.
List
Yes, the list you need, with accurate and detailed. Moreover, do not throw it away, and take with you. It will help you not forget anything when you go home. In the first place in this list should be documents, tickets and money. By the way, the documents should scan and upload their smartphone or sent via e-mail. In case you lose the originals, it is very ease for you.
A-it is necessary to take the charger for the equipment and adapters.
Content
What you put in your suitcase depends on where you are going and for how long. If you are going to the coast in a warm country, you will need one set of things, but if you're going to live for two weeks in a tent somewhere in the mountains – very different.
In any case, you need a base – versatile in color and style are thingsthat you can complement others. Usually it's a skirt, jeans, or a versatile dress. To them it is already possible to find t-shirts, tops or sweaters.
If you go to the sea, bring a swimsuit two different models. One of them back when you don't have time to dry second. Moreover, thanks to this trick your tan will be smoother. If you are going to a place where there is no sea, your swimsuit is still better to capture. If you want to swim in the mountain river or in your hotel will be great pool? But underwear is better to take a lot. Ideally only as many pieces as you will rest. Of course, often on the spot, it can be washed, but a few more won't take up too much space.
Shoes usually take up much space in the suitcase, so you need to think that you will find useful. Base needs comfortable shoesfor women comfortable and to go low. Sneakers and shoes fit perfectly. By the way, the heavy shoes can be put on the road. Also will need shoes for the beach (even if you are by the sea, and, for example, in the city, summer sandals to wear more comfortable). You can also take the shoes out, for example, in a restaurant. But limit yourself to one pair of neutral color.
A separate aspect of cosmetic products. There are two ways to save space. You can buy a special version of the road of products, the volume of which will last on average two weeks of use. And can their usual means to pour in bottles of small volume. In addition, in most cases things like toothpaste and shaving cream you can buy on the spot, and in most of the hotels in included soap and shampoo. But if you are going all the usual cosmetics to carry with them, make sure they are tightly closed. The bottles with liquid products, you can close with cling film, and powdery boxes of products to put the cotton pads.
Besides the suitcase on a trip you can take with you a small backpack for everything you need. Women can be useful beach bag and a clutch for evening walks.
See also: Bezviz with the EU: where and how much cheap to stay in Europe
Before leaving don't forget to check the weather. This will allow you not to be in the cold rain in shorts and a t-shirt, or will save you from having to carry multiple pairs of pants where +30. Although relatively warm Raglan or cardigan with you to bring even if you are driving on the Sunny coast. Also in the trip is to take a first aid kit.
See also: first aid Kit on vacation: what drugs you should take
How to pack
Do not put what you want to take, once in the suitcase. First, lay all things on the bed or floor. This will allow you to not only successfully place them, but also to determine whether you take extra or whether you have forgotten something important.
Clothes it is better not to fold and twist rolls. Folded clothes take up more space, besides such, there are creases. To pack a suitcase better layers. First – shoes, into which you can put socks or small items. The next layer of heavy clothing like jeans or sweaters. Him – cosmetics and all that is in bottles. From above it is better to stack t-shirts, shirts and all those things that you decided not to twist in the rollers. The latest in the gaps between the already stacked things you can place small items.
If you still have free space in your suitcase don't worry. It will come in handy when you are away from the resort Souvenirs and gifts.
See also: How to get back to normal everyday life after the holidays
Ideally, to take the ride with you only need the Essentials. In most cases, at the place of rest you can buy everything you need, such as toothpaste or a towel. But if you are going for a resting place to fly – at home, weigh your Luggage to the airport there was no surprises with the odds. A suitcase attach a tag with your name and phone. And don't forget to check your hand Luggage. In the plane with a need to take documents, money, chargers, medications, napkins. The need to take other things, like a pillow or book, your choice.
Comments
comments