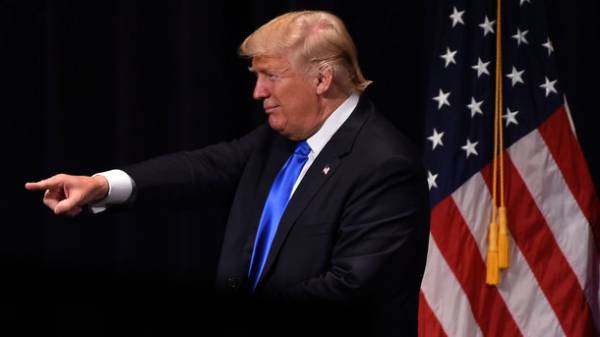 The President of the United States Donald trump commented on Russia's intervention in the US presidential election, noting that the previous President Barack Obama was aware of the intervention long before the election.
"I think it was Russia. And I think it could be other people, other countries, many people could intervene. I guess it happened over a long period of time, for many years. What I want to stress, Barack Obama, when he was President, I learned that it was Russia in August. The elections were in November. Had a lot of time, but he nothing did. Why didn't he done?" said trump at a joint press conference with Him answering a question from an American journalist of Russian interference in the American presidential election.
Past President Barack Obama did not do anything, according to trump, because he thought that he will win Hillary Clinton.
We will remind, head the Ministry of foreign Affairs of Poland Witold Waszczykowski said that trump had hoped to improve relations with the Russian Federation, but now the American President is gradually changing the position in the direction of the Republican mainstream, which considers Russia as a geopolitical opponent of America.
Comments
comments