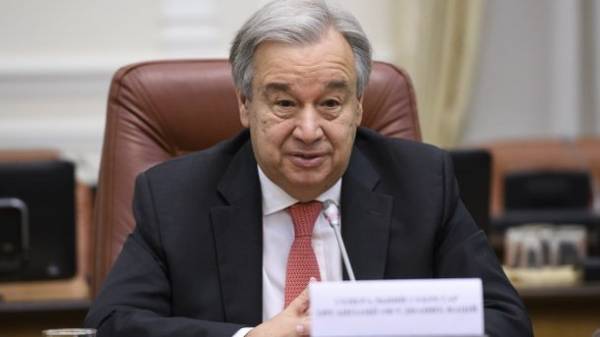 The Secretary-General of the United Nations, Antonio Guterres said that the UN will do everything possible for peace in the East of Ukraine, to support the negotiations on the Donbass. He stated this during a meeting with Prime Minister of Ukraine Volodymyr Groisman in Kiev, reports UNIAN.
He promised to support Ukraine.
"As UN Secretary-General I have limited options, but what I can do, I'm going to do, in order to maintain the peace and prosperity of the Ukrainian nation, its independence and territorial integrity," said Guterres.
In addition, he called for a ceasefire and pledged the support of the negotiation process on Ukraine.
"We know that still there are fights. And of course, we call for complete cessation of warfare, especially in the context of recent agreements. We will do everything necessary in order to support the different processes that are taking place – supporting negotiations in different formats, supporting the work of the OSCE. And I only have good intentions, they are fully with you," assured the UN Secretary General.
In turn, Volodymyr Groysman said that the humanitarian problems in Ukraine caused by Russian aggression.
Comments
comments