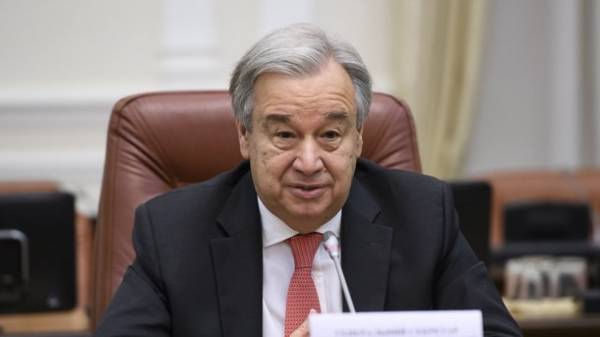 UN Secretary-General, antónio Guterres said that the UN will continue humanitarian aid to Ukraine and willing to help in carrying out reforms.
"You can count on our support for humanitarian programmes, to make life easier for internally displaced persons, as well as those who live near the line of contact and the zone where fighting is going on, as well as the full support of the government in holding reforms," said Guterres in a meeting with Prime Minister of Ukraine Volodymyr Groisman in Kiev on Sunday.
He also noted that closely followed a conference on reforms in Ukraine, which was held on Thursday in London, and expresses the readiness of the UN to continue its assistance to Ukraine to implement the ambitious reform program in the state.
Guterres added that as the UN Secretary General has no nationality, but he's Portuguese and has strong ties and a deep respect for the Ukrainians, a large community of them live in Portugal.
Earlier, Groisman said that because of the Russian aggression in Ukraine, 1.7 million immigrants.
Comments
comments