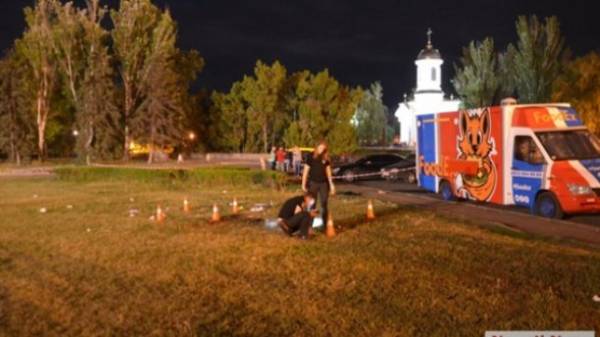 In Nikolaev in the shootout one person was killed and two others received gunshot wounds. Police are searching for witnesses to the brawl. About it reported in a press-service of the Nikolaev regional police.
"On Saturday around 22:37 to the Central Department of police of GUNP in the Nikolaev area the message arrived from the hospital about hospitalization of three men of non-Slavic appearance, 29, 31 and 44 years", – told in a press-service of the Nikolaev regional police.
According to cops, the two men received gunshot wounds in the thigh and lower leg, and the third head injury, cut wound of the forehead and injured his legs. Without regaining consciousness, the man died in the hospital.
Police interviewed witnesses and found that at the intersection of Cathedral street and Admiral between the unknown there was a conflict with shooting.
"None of the parties to the conflict are not addressed in police with the statement," the police said.
The investigators examined the scene, seized weapons and casings, and opened criminal proceedings on the fact of intentional grievous bodily harm resulting in death.
Earlier it was reported that in the river shooting occurred: a man died on the spot.
Comments
comments