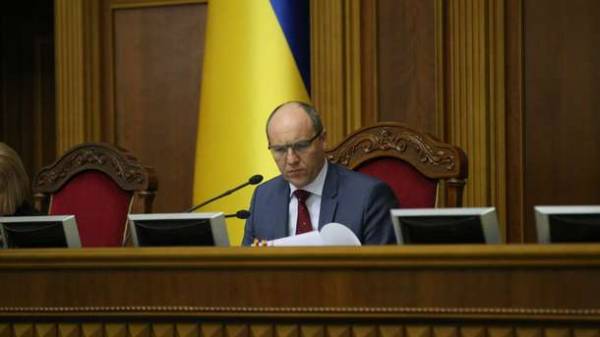 The Verkhovna Rada of Ukraine called on the plenary meeting the head of the National Commission, carrying out state regulation in the field of energy and utilities (NKREKU) Dmitry Vovk, head of the Antimonopoly Committee of Ukraine (AMCU) Yury Terentyev, the head of the National Agency for corruption prevention (NACP) Natalia Korchak and the head of the state property Fund of Ukraine Igor Bilous.
Relevant decisions were adopted at the morning session of Parliament on Tuesday, April 4.
According to the Chairman of the Parliament Andrei Parubiy, visiting the plenary meeting of the above officials will be determined in due course. The speaker did not rule out that maybe some of them will come to the Parliament on Wednesday.
As reported today by the Radical party blocked the Parliament tribune, demanding cancellation of the decision of the national Commission on the introduction of a fee for the gas.
Comments
comments